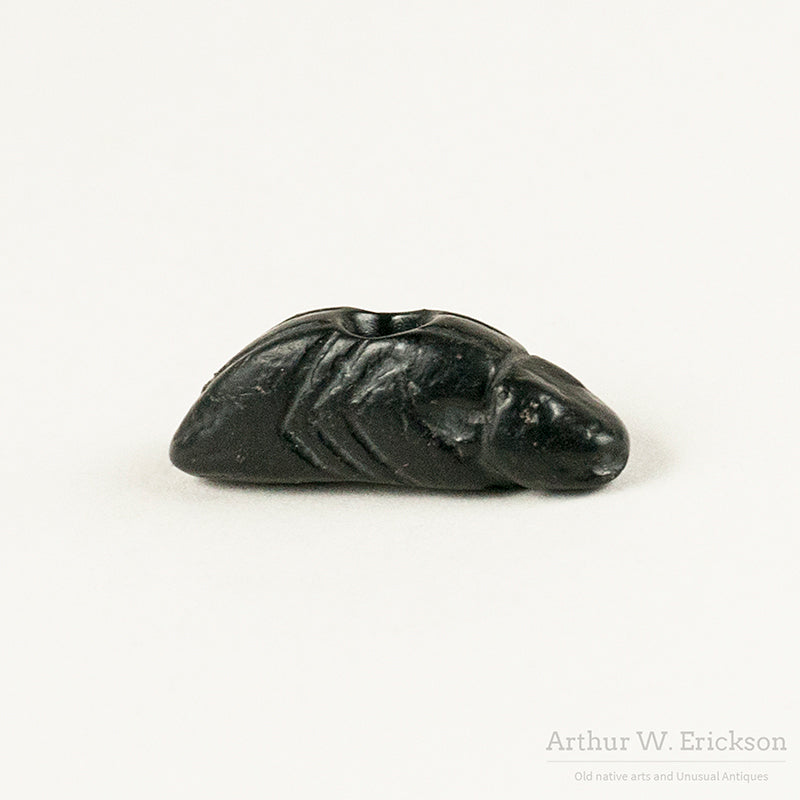 Steatite Figural Bead/Pendant
This is a rare Columbia River small black steatite bead or pendant in the form of an animal with exposed ribs, typically seen on figural pieces from the Columbia River area.  The figure is quite worn but the front legs are visible with what appear to be claws on the left leg.  The suspension hole is place on the top of the figure and runs vertically through the carving.  There are two parallel grooves running down the back of the figure.  This carving comes from a very large collection of Columbia RIver art and artifacts which was started in the late 19th C and contained a number of rare and unusual pieces.
L. 1⅜" : W. ⅜" : H. 7/16"
c. Pre-Historic
Sold #7635
---