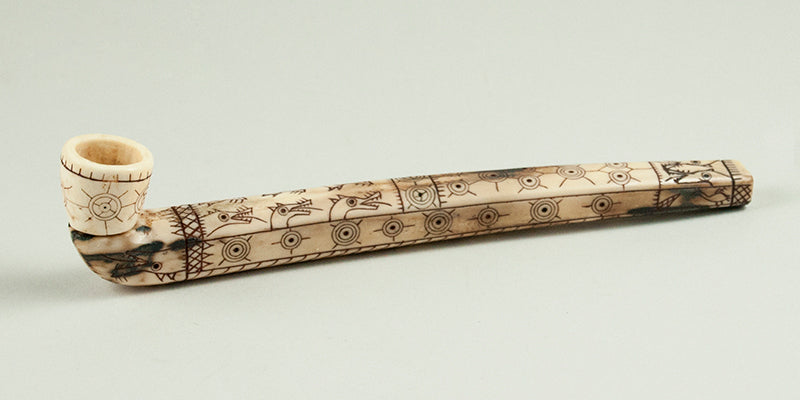 Heavily Scrimshawed Early Eskimo Ivory Pipe.
This wonderful pipe is fully scrimshawed on the bowl and all four sides, with critters with long sharp teeth, halibut, various circle and dot designs, line work, and cross hatching. The body of the pipe was carved from a large piece of fossilized walrus ivory. It had a small ivory mouthpiece added to the mouth of the pipe which is broken off at the mouth. This was in an early collection of Eskimo ivory pieces.
L. 8 ": W. ⅞" : H. 1 ¾"
c.1900
Sold #7866
---