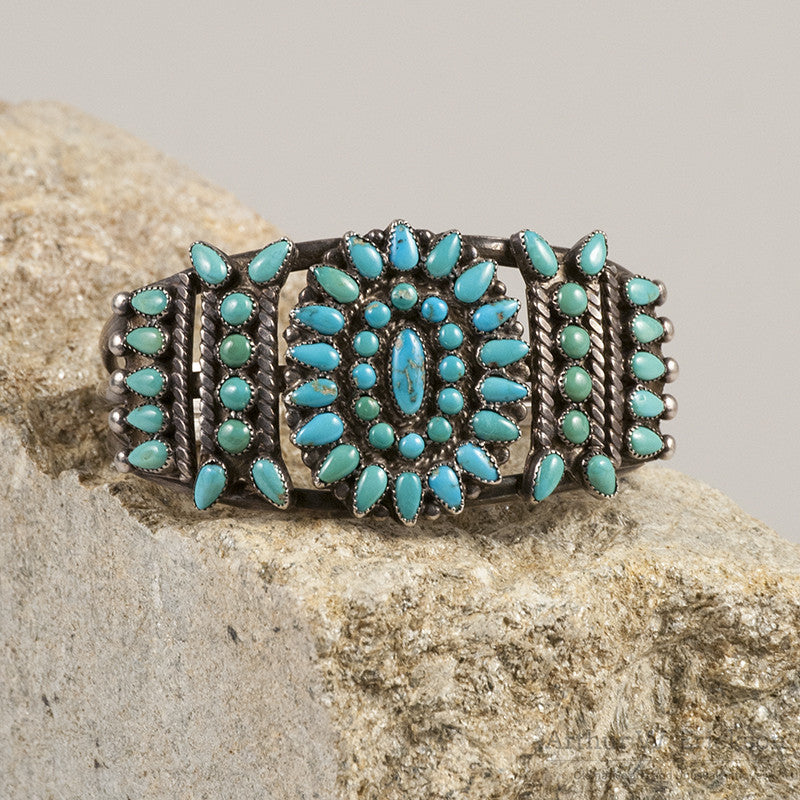 Turquoise Cluster Bracelet
This is a beautiful bracelet!  It has nicely matched blue stones in a mix of round, oval and tear drop stones.  The silver work is really good with flattened twisted wire between the various design element and large silver drops at each end of the turquoise.  The half wire looks like it was had drawn as it has the tell-tale groves running along the back.  The design is tight.
H. 1⅜", Interior Wrist Measurement - 5 ½", Opening - 1⅛"
c. 1940
#7517
---