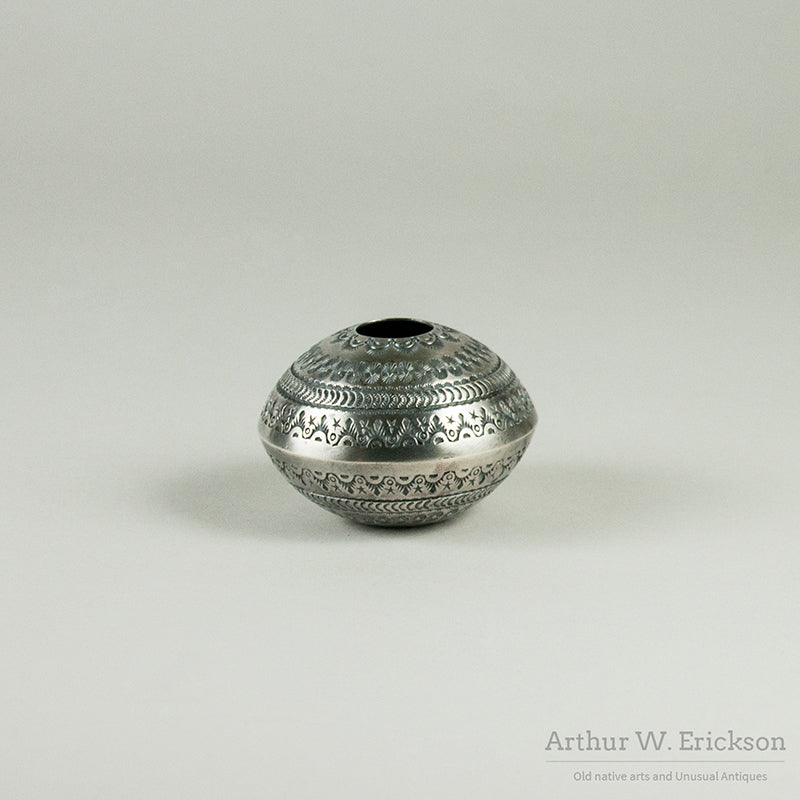 Miniature Silver Seed Jar by Harry Morgan
The sterling seed jar has a small opening at the top and the body is covered with several small bands of stamped designs circling around the jar.  Each of the bands around the upper half of the jar have different designs and these bands are mirrored on the lower half.  It is signed at the bottom "H. Morgan Sterling"  Harry Morgan  (1946-2008) was a very important Navajo silversmith whose work helped to revive the classic style of Navajo silverwork.  He was honored to have his work featured in a show at the Heard Museum a yera before he passed away.
H. 1 32/4"; D. 2 1/2"
c.2000
Sold #7912
---