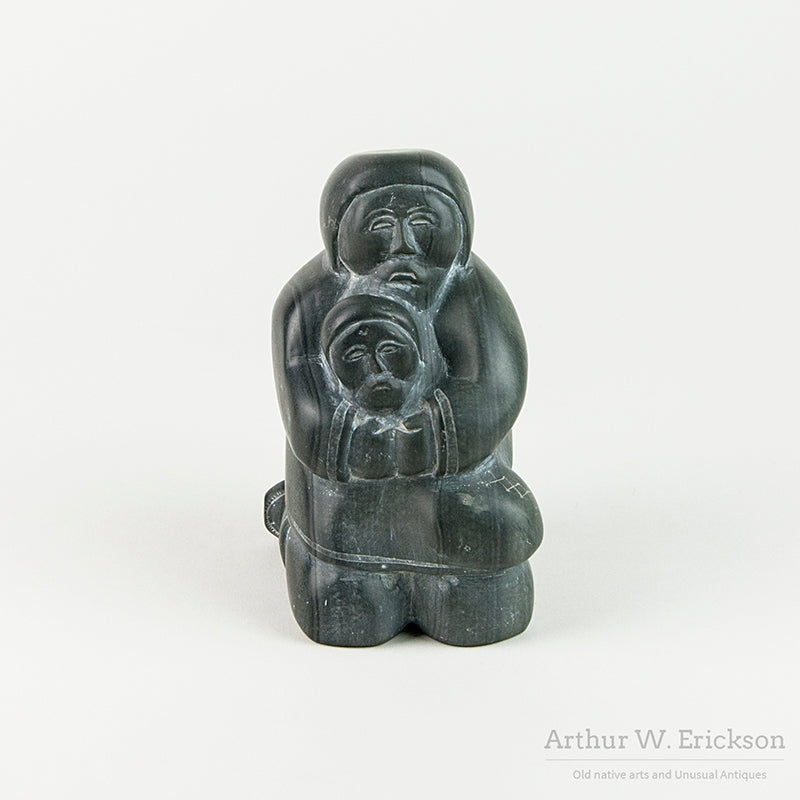 Soapstone Carving by Samson Sala
This fine soapstone carving by Inuit Carver Samson Sala is of a man and child. The piece has soft satin finish that Sala has add carved details into, including around the cuffs to mimic the fur that would trim the sleeves and he has even carved the stitching in the tops of the man's boots. Sala originates from Puvirnituq and his work has been exhibited across Canada. 
L. 3¼" : W. 2⅞" : H. 6"
c.1960
#8580
---