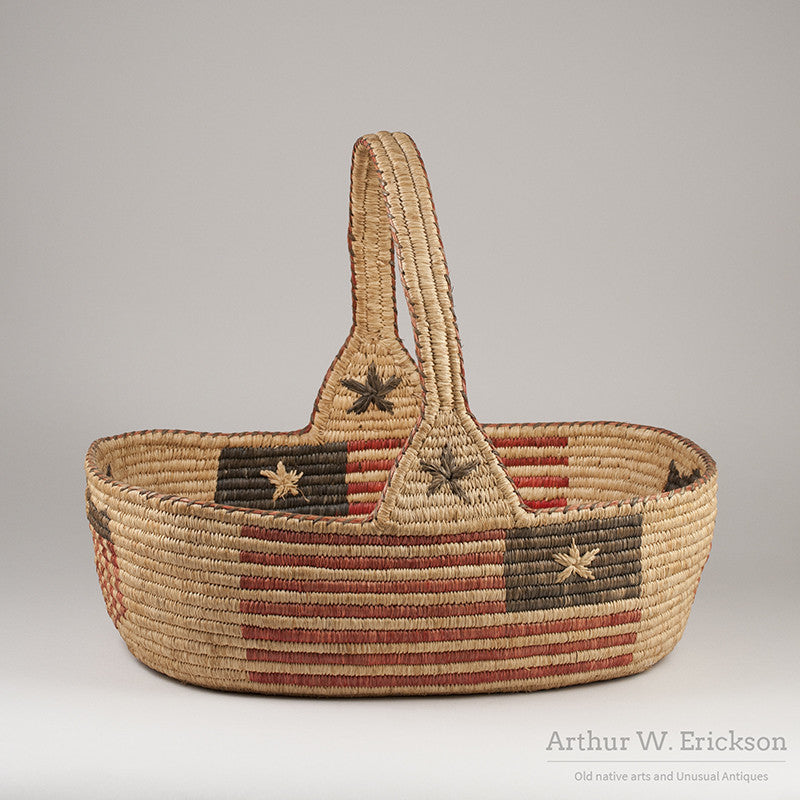 Quinault Patriotic 4th of July Basket
This is a really unusual basket with a very patriotic theme with a red, white and blue star and stripes flag on each side and a red, white and blue shield with a star and stripes on each end and a star on each side at the base of the handle.  I believe that this basket was woven during the 2nd World War and reflects a strong patriotic feeling.  The basket is woven with raffia which was used extensively by the Quinault weavers at that time.  It is excellent shape with only a small 1/2" b 1/4" blue stain on the bottom.
L.16⅜" : W. 10 ½": H. 14"
c. 1940
Sold #7479
---