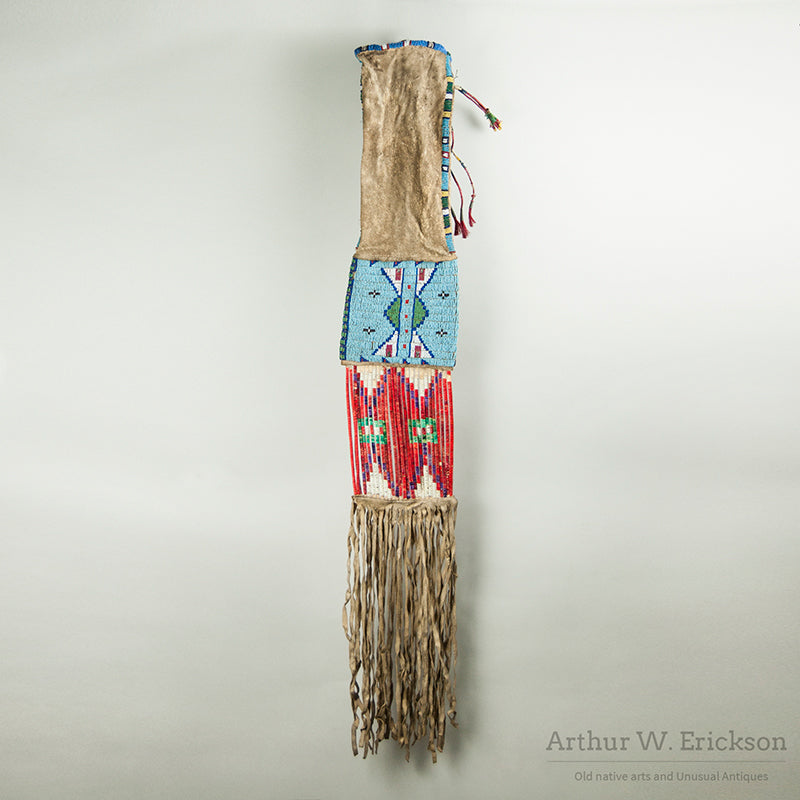 Plains Beaded Pipe Bag
This is a good looking Plains pipe bag with long quilled slats and and fringe. The beading is sinew sewn and the beads are good old ones-the reds are white hearts and the yellow beads are greasy yellow. The designs on both sides include some use of metal beads. There area few beads missing. Two parfleche slats on one side broke away at the top and they have been sewn back on with sinew. 
L. 39"; Beaded Panel L. 6"; W. 6 1/2"
c.1890-1900
#7804
---