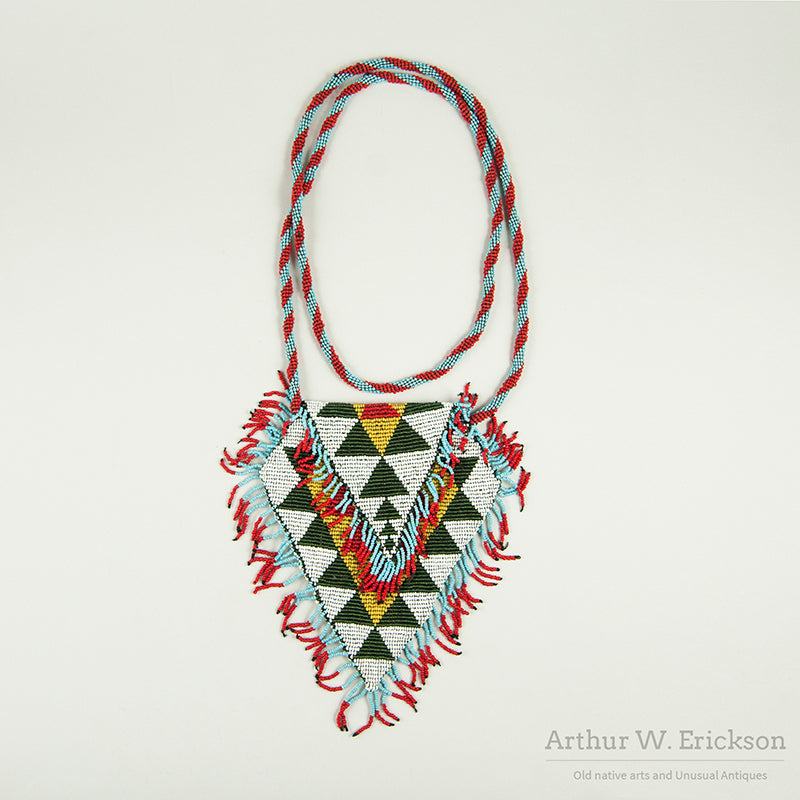 Pit River Loom Beaded Bag with Strap
This is a bold loomed Pit River Indian beaded bag with a mix of greasy yellow, white, forest green, dusty blue and red bead triangles. It is a diamond shaped bag when the flap is extended. The fringe and large wrapped bead handle are in made using the dusty blue and red beads. It is good condition, with no missing beads. This is the perfect bag to add a pop of color and uniqueness to any collection.
L.: 7 ¾" ; L. with flap extended to fringe, 12 ½"; W.: 6"
c. Early 20th Century
Sold #7854
---