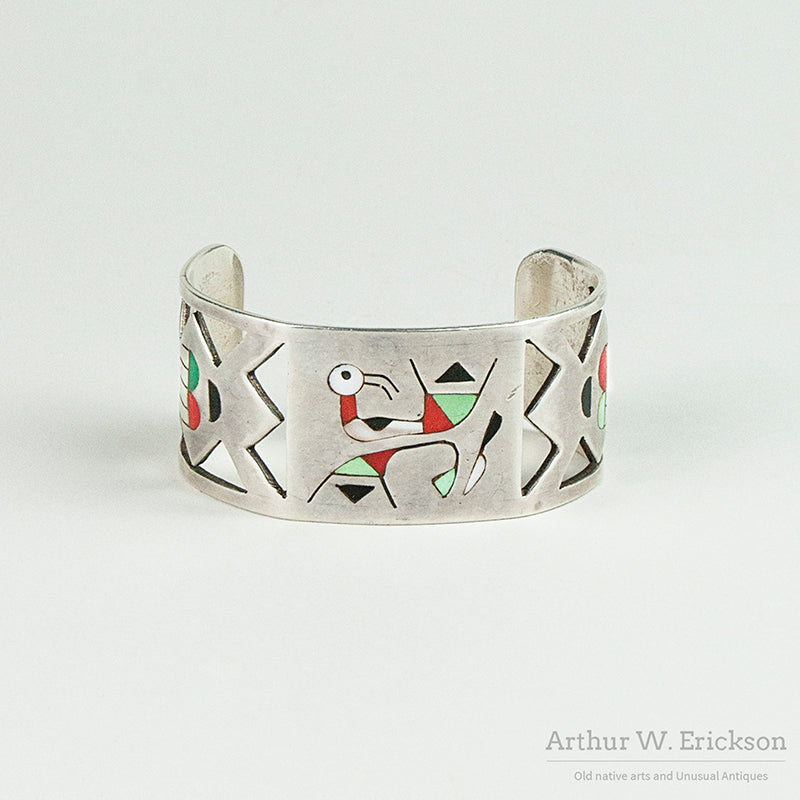 Inlay Cuff with Stylized "Gooney" Bird Design
This cuff is likely made by well-known Zuni silversmith Jacob (Jake) Haloo, as it features one of his two known bird designs and is unsigned. He has hand cut each piece of turquoise, coral, abalone, and jet to fit into the cut out forms that he created in the top layer of silver. Flanking the central design, Haloo has added inlaid rain clouds of coral, turquoise, and jet, as well as triangular cut outs that go through both layers of silver. Although the shapes are simplistic in design the cuff has a lot of visual impact. It is a great collector's piece. 

The same design is also used later by Haloo's daughter, Lolita Natachu, but her work is consistently signed LN.
Interior Wrist Measurement: 5", Opening: 1 ⅝" W. 1⅛"

c. 1960s
#8503
---