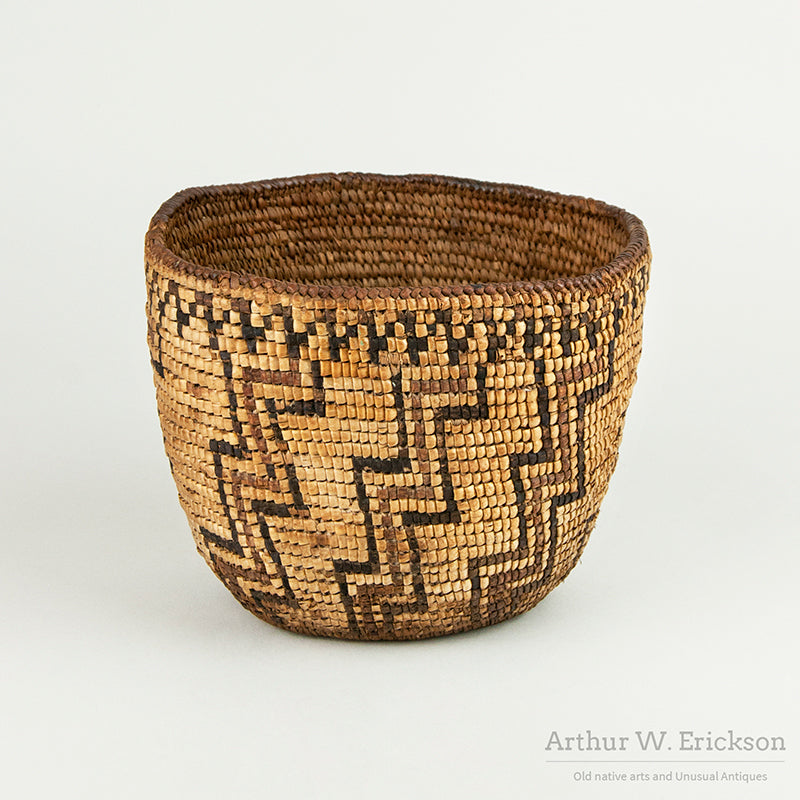 Puget Sound Fully Imbricated Berry Basket
This is a handsome, well made huckleberry basket with small even imbrication. It has a pattern of spaced vertical stepped bands going up and to the right. Below the braided rim  is a ½" band of black right triangles. The braiding is missing from the rim for about ¼" next to where the top coil ends. Also, the basket has darkened around the base. 
H. 5 ¾"; L. 7"; W. 6"

c. Late 19th C.
Sold #8405
---