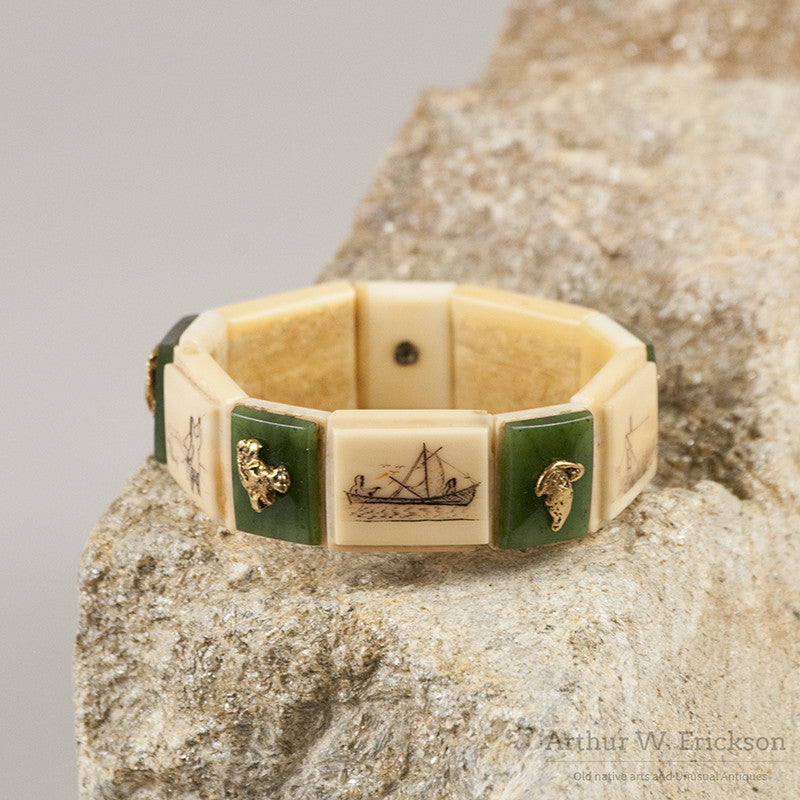 Eskimo Walrus Ivory Bracelet with Gold Nuggets, Jade, and Scrimshaw
 A  wonderful and unusual Eskimo ivory expansion bracelet with alternating ivory panels of scrimshaw and  Alaskan jade panels with a natural gold nugget on it. The quality of the scrimshaw on the panels is of unusually high quality so that each miniature drawing is a piece of art.  The scrimshaw and jade panels are all attached to larger ivory panels through which the elastic cord runs.  This bracelet will always be a treasured piece of art and jewelry.
Interior Dimension 5 3/4; W. 5/8"
c. 1950
Sold #7475
---