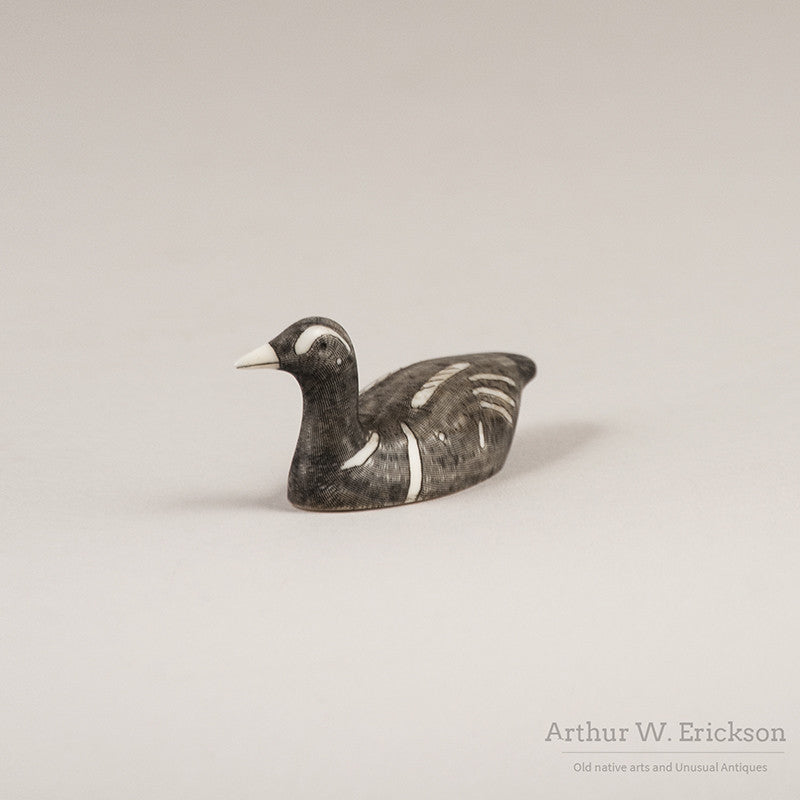 Eskimo Scrimshaw Waterfowl by Charles M. Kokuluk
This carved walrus ivory waterfowl was created by well known Alaskan Native Artist Charles M. Kokuluk. The line work used to create the texture of the bird's feather is wonderful and add to the overall quality and life to this piece.
Charles M. Kokuluk was a resident of King Island and Nome, and now resides in Anchorage, Alaska. He specializes in realistic carvings waterfowl and ducks, which he has taken great interest in.
L.2⅜" : W. ⅞" : H. 1"
1970-1980
Sold #7434
---