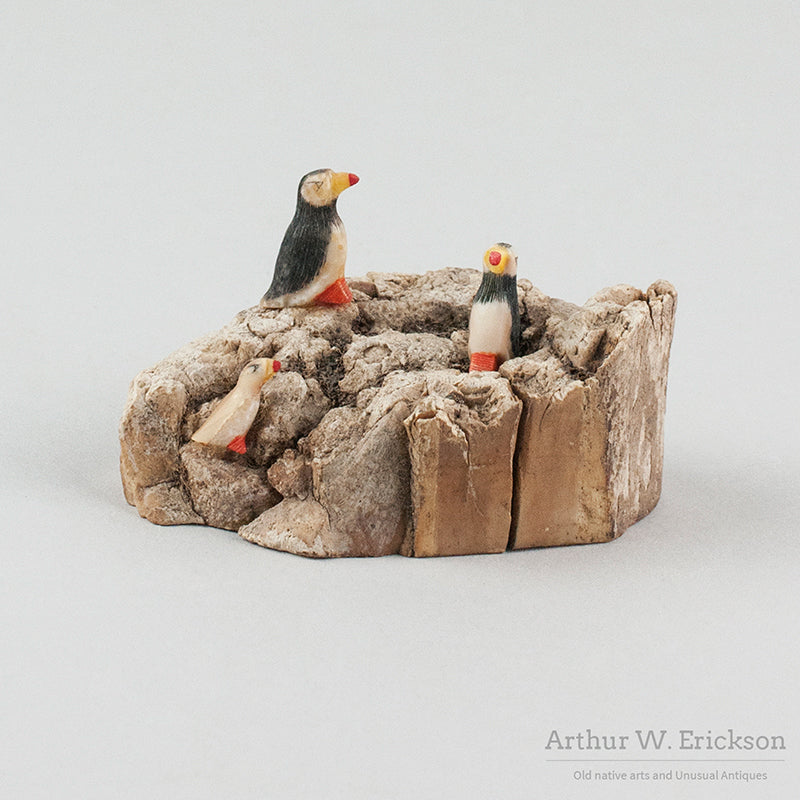 Eskimo Carved Puffin Rookery
This is a small rookery with two well carved and painted puffins and a  young puffin. They are on a highly irregular and bleached surface which happens to be the broken end of a fossilized walrus tusk. This is one of the best examples of the rookery that I have seen. The surface of the tusk looks like a rocky surface and the birds are well carved.  What it lacks in numbers of birds, it more than makes up for in the visual impact of the whole.
H. 1 ½"; L. 2 ¾"; W. 2"
c. 1970
Sold #8238
---