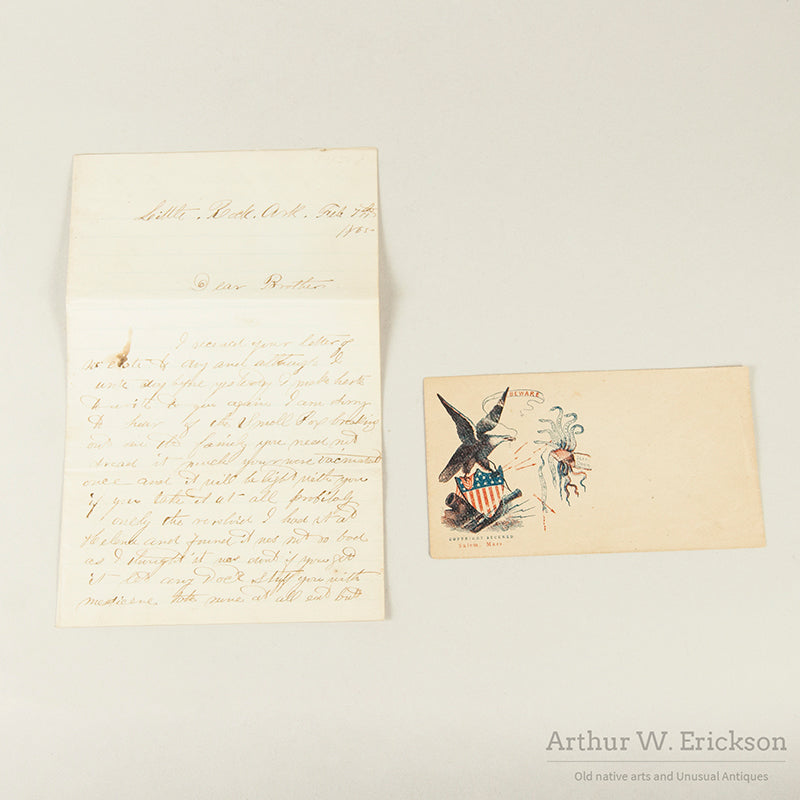 Civil War Letter and Graphic Envelope 1865
Contains personal notes and the following comments about the war:
"We are now on the eve of an expedition expect go to New Orleans, now every day only waiting for transportation and probably by the time you get this we shall be there. They are filling out an expedition for Mobile, Galveston or Pasgacula. There is strong talk in these parts that there is to be an Armistice, but talk is cheap and if we took notice of every camp rumor, we should have our hands full. You need not be surprised to get no word from me for 2 months or more..." 
c.1865
Sold #7722
---