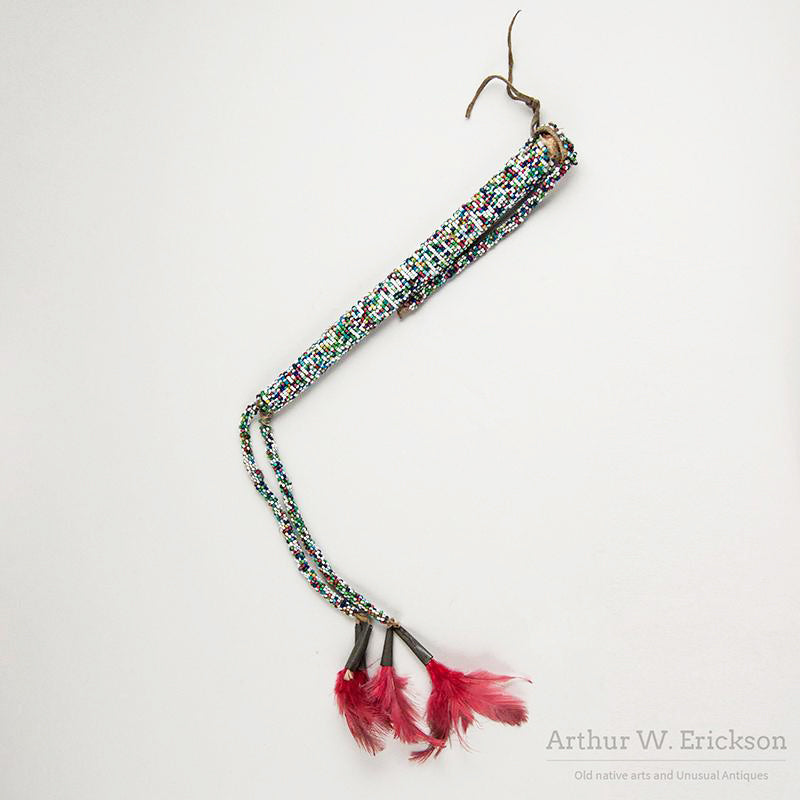 Plains Beaded Awl Case
This beaded awl case is decorated in the style now referred to as "Salt & Pepper"; so named because the bead wrapping has used randomly selected white and colored beads giving it a colorful surface without any clear design. This style was popular among the Plains Indians during the period from about 1900 to 1910. The piece has some bead loss at the bottom juncture where the drops are attached to the body. The beaded drop attached to the cover probably had a tin cone and feathers similar to the ones on the bottom tassels, but these are missing.
L. to Beaded Drops 7 ¾"
c.1900-1910
Sold #8161
---