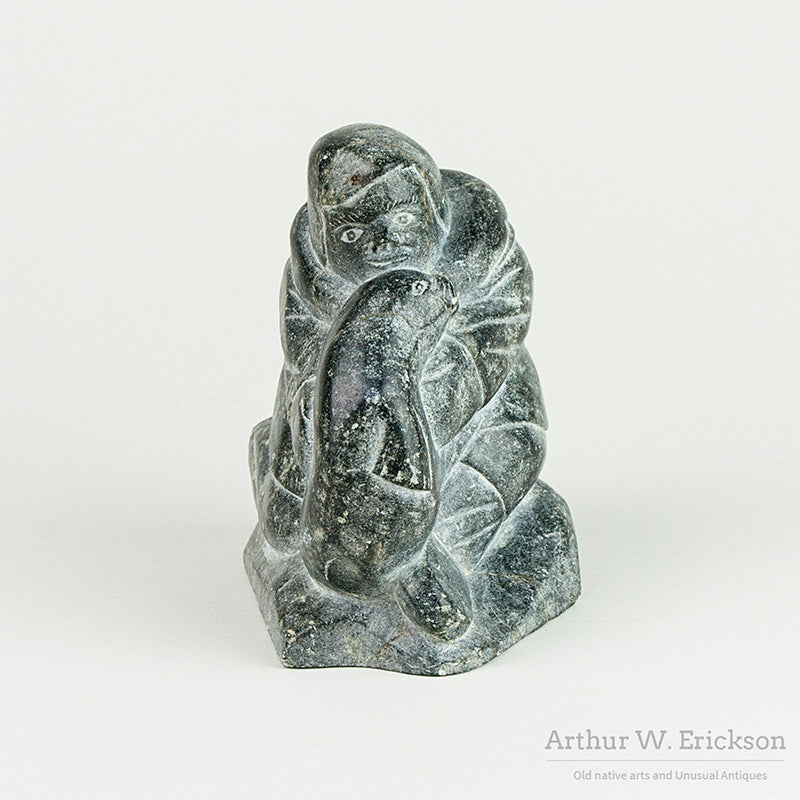 Soapstone Man with Seal Inuit Carving by Ann Markossie
This rich charcoal-colored soapstone carving by Ann Markossie (Inuit, Coral Harbour) depicts a man  holding a seal, resting his chin on the seal's head. The attention to details in this carving breath a bit of life into it, including things like the wrinkles in the man's clothing and the seal's hind flippers that the man is crouching on. It is signed "Markossie".


L.4 ¼" : W. 3 ½" : H.4 ½"
c. 3rd Quarter 20th Century
#8543
---