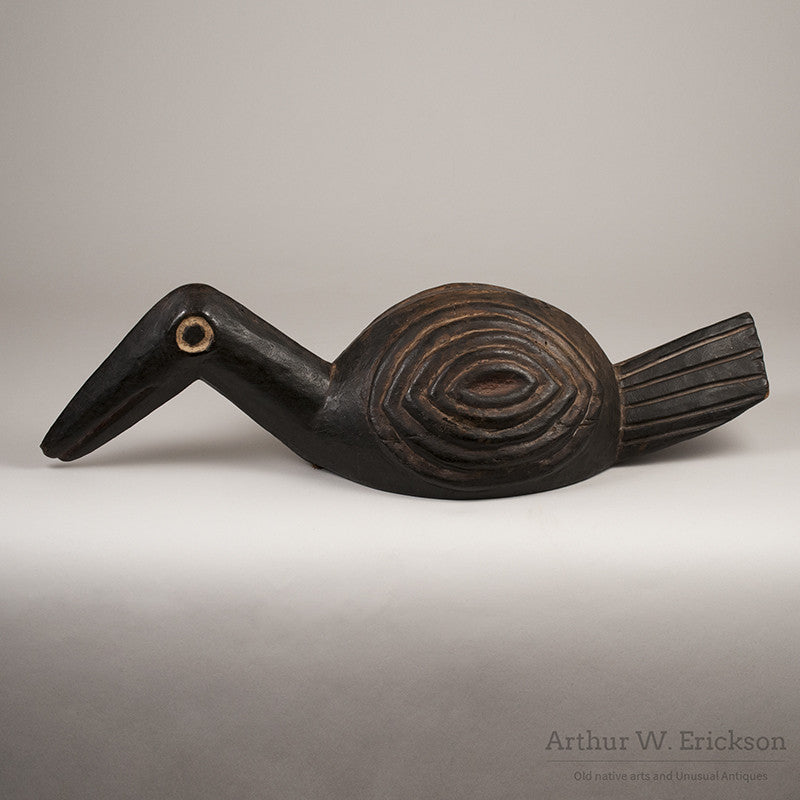 Western Grasslands Cameroon Bird Crest Mask
This is an older mask from Oku region. The mask is considered a fertility mask and the folklore of the area is that the bird is a Seer/diviner—having the ability to scout out the country side, witnessing human events. The sturdy string is fastened to the inside of the mask and the wearer would hold the string in his teeth to help support the mask when dancing. It was collected in Cameroon by Gilbert Schneider who, with his wife, were missionaries stationed in Warwar and Mbingo in northwest Cameroon between 1947 and 1961.
To read more about Gilbert Schneider Click here.
L.24" : W.10" : H.6" 
c.1950
#7356
---