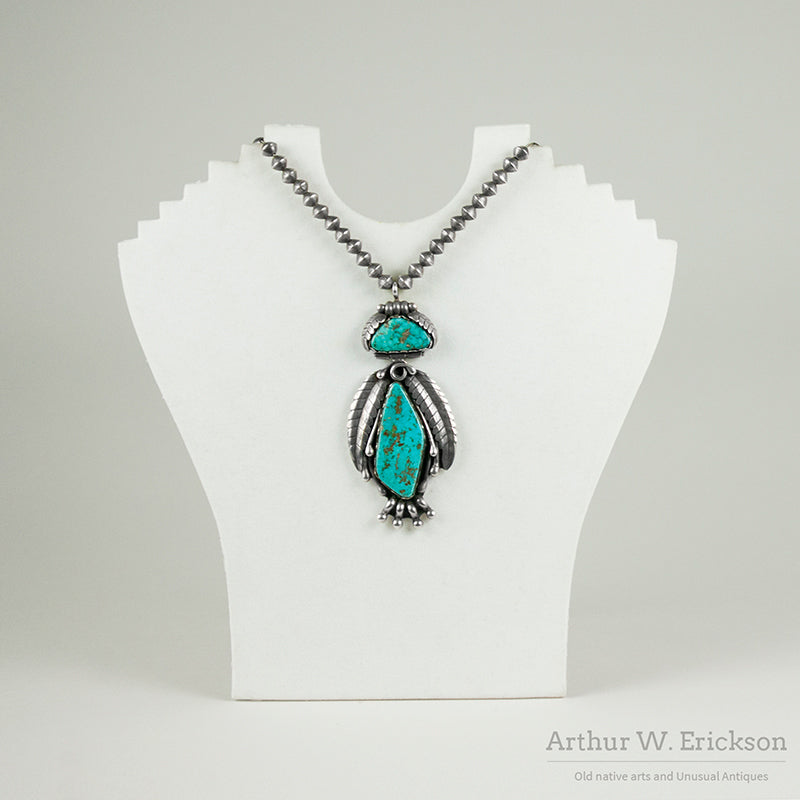 Turquoise and Sterling Silver Pendant by Carl Luthy
This is a beautiful example of Carl Luthy jewelry. The abstract bird pendant features two large slabs of bright sky blue turquoise that create the head and belly of the bird. The "feathers" that surround the head and body are well-crafted silver leaves with deep grooves that hug the natural shapes of the stones. Also through out the pendant you will see long silver drops that add texture and dimension to the overall piece. The necklace is in excellent vintage condition. 

Carl Luthy is a well-known Santo Domingo silversmith. He, along with his brother Max Luthy, ran a jewelry shop from 1960 to 1980. Many noted Navajo silversmiths worked in conjunction with them at their shop, including Luke Billy Yazzie and Louise and Ramone Platero.
Necklace L. 22";  Pendant L. 3¾" : W. 1¾"
c.1970
Sold #7806
---