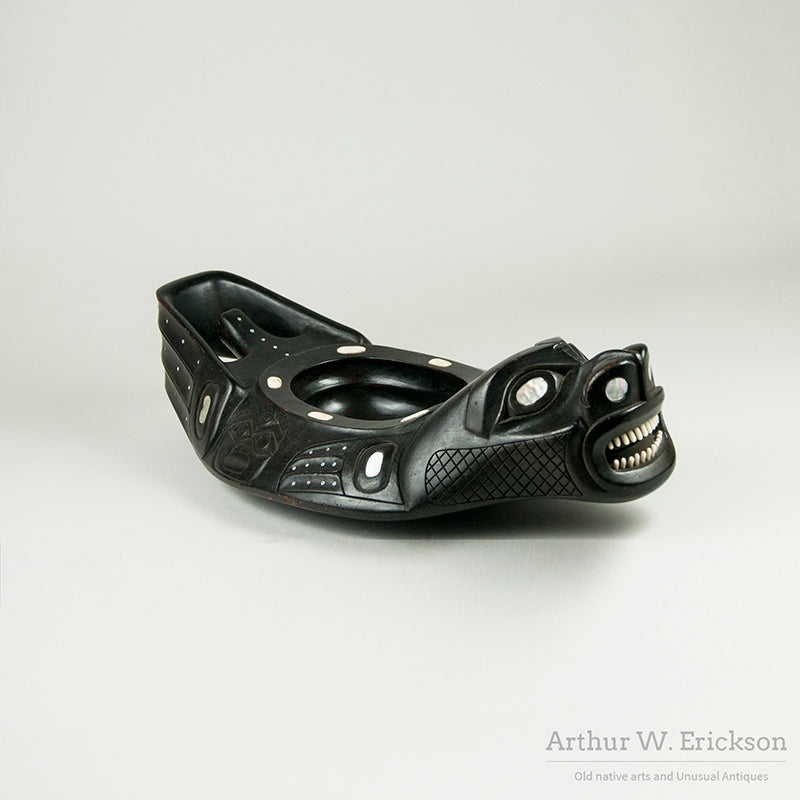 Tlingit Carved Bowl by Walton & Bean
This is a classic carved Tlingit seal bowl attributed to the Tlingit carvers Rudolph Walton (1867-1951) and Augustus Bean (1850-1926).  The surface is stained black and it has operculum shell inlay around the opening of the bowl and abalone shell inlay eyes and nose and along the sides as will as inlays of white glass seed beads on the front and rear flippers.   Walton & Bean carved a number of bowls in the early 20th C in Sitka, Alaska. They were both noted members of the Tlingit people in Sitka and Bean was one of the organizers of the important event know as the "Last Potlatch" in 1904 in Sitka.  
L. 15 3/4"; W. 7 1/2"
c.1910
Sold #7984
---