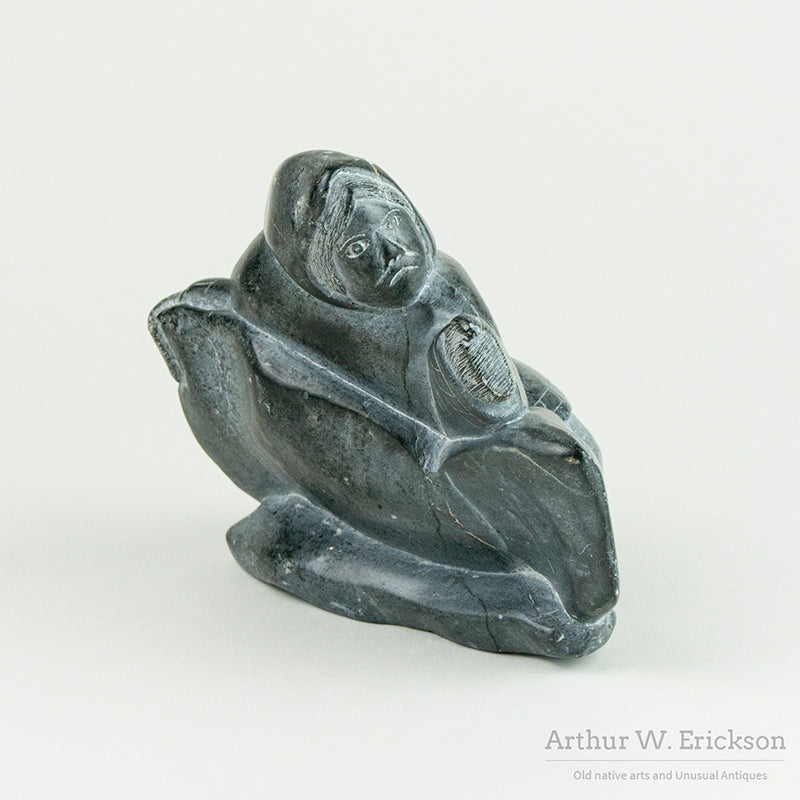 Crouching Man Soapstone Carving
Your imagination is ignited with the stories that could be created from this great soapstone carving. The Inuit soapstone carver has cleverly carved a man is crouching position peering over a rock or snow bank. There is wonderful detail in man's face and gloves. It is a dynamic carving that can be viewed from multiple angles, and with each angle you will find something new to appreciate about it. Now...the real question is what is he watching for? 
L.5 ¾" : W.2 ½" : H. 4 ¾"
3rd Quarter 20th Century
#8545
---