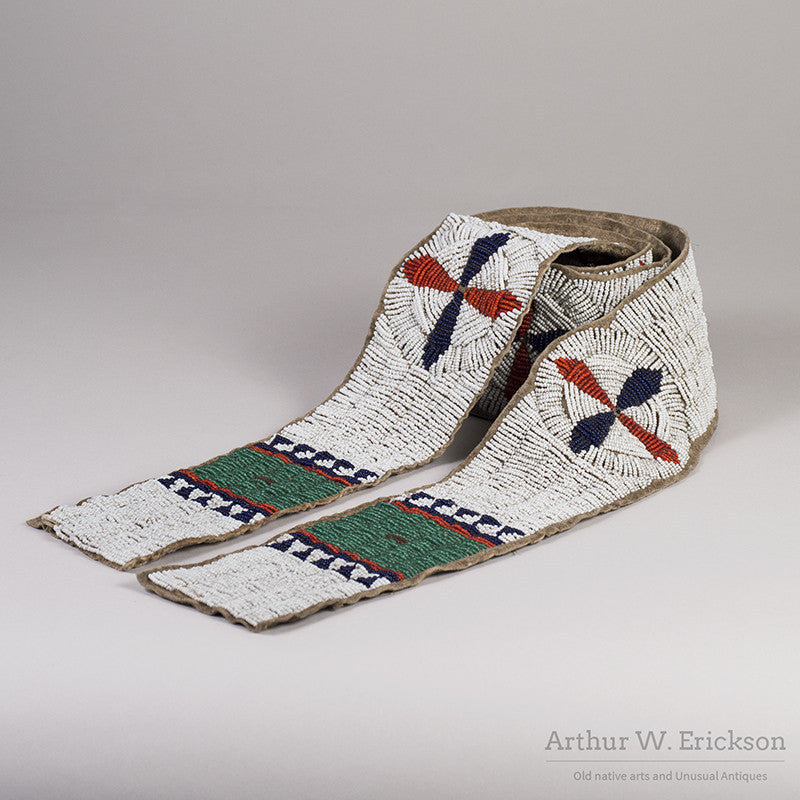 Sioux Beaded Blanket Strip
This is a good classic old Sioux blanket strip, sinew sewn on native tanned leather with four rosettes with a cross in each of them with dark blue and red arms.  It has five green rectangles with a narrow band two beads wide of faceted steel beads which were very popular with the Sioux in the 1890's.  The green rectangles have a band of dark blue darts on each side.  There are three old native tanned leather patches along the edges which are thread sewn are appear to cover tears on the edges.  
L.  57 1/2": W. 3": Rosettes 3 1/4"
c. 1890-1900
Sold #7256
---