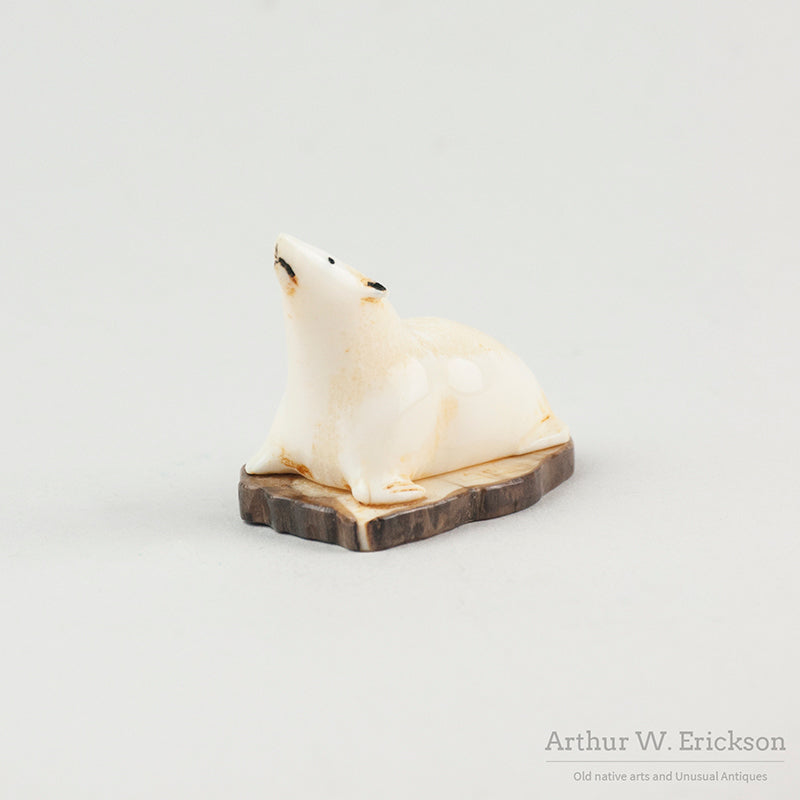 Pudgy Seal on Fossilized Walrus Ivory Base
This well-fed looking seal is perched with its face turned to the sky on a fossilized walrus ivory "Ice floe". This well carved little figure will add a bit of cheer on cold winter days. 
L. 2" : W. 1 ¼" : H. 1⅝"
c.1960
#8424
---