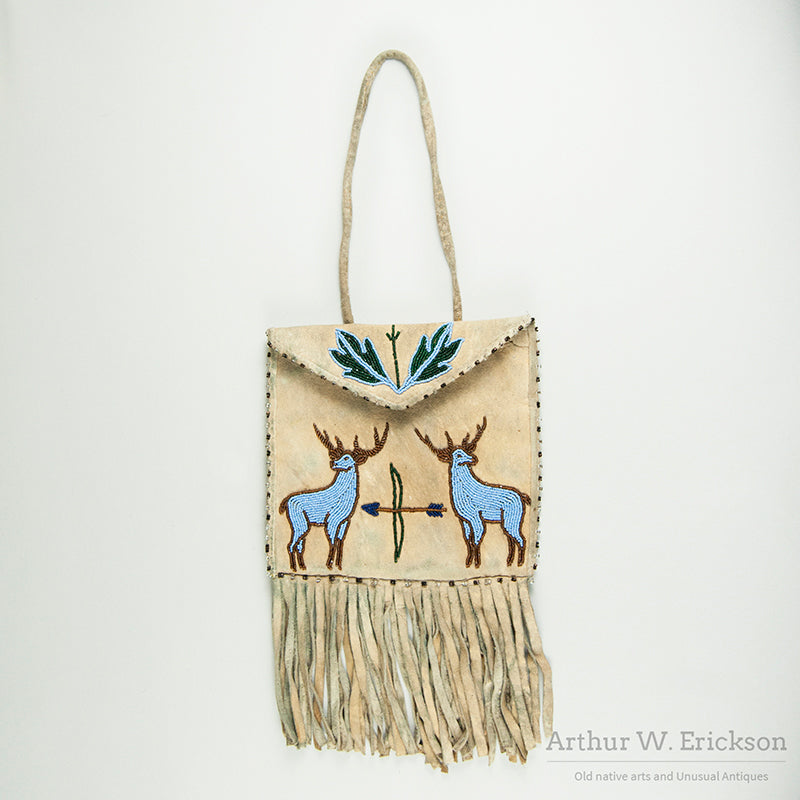 Plateau Partially Beaded Bag with Two Elk and a Teepee
This is a wonderful bag with great designs (and humor) with a "V" shaped flap and 4" fringe along the bottom. The front has two blue elk looking over their shoulders with a bow & arrow between them.  The back side has a blue teepee with a crescent moon and star above it. The maker concerned that there would be no mistake in identifying the teepee, beaded a large "T P" in the middle of it (I can imagine her giggling as she did it).  Because a number of the beads used in the bag are late 19th C faceted beads, it is highly likely that this bag was made by a woman in Eastern Washington, the Pendleton area or possibly a Nez Perce rather than a member of the western Plateau Yakima and Warm Springs peoples.
L. to Fringe 6"; W. 6 1/2" 
c.1910
Sold #7828
---