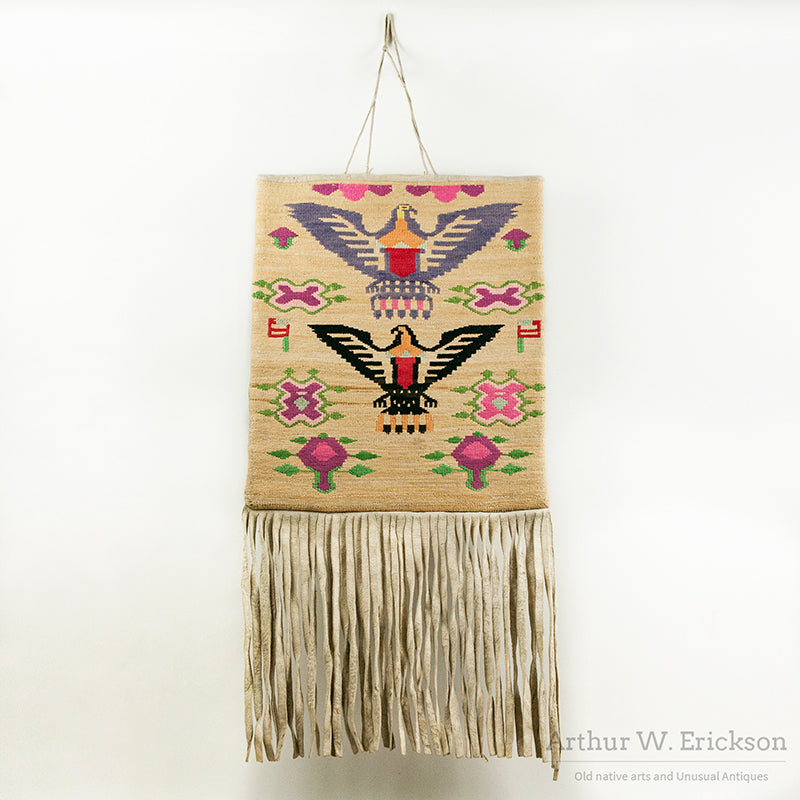 Pictorial Plateau Cornhusk Bag with Eagles
This is a great and unusual Plateau cornhusk bag. It has two large eagles on the front side with their wings outstretched, one looking to the right and the other to the left as well as other design elements around the eagles. The reverse has strawberries on a vine with three chickens along each side. The bag is very colorful with all of the designs in colored wool yarn. The top of the bag is edged in native tanned leather and the bag has long fringe along the bottom. This beautiful bag is in excellent collection and is one of the few great cornhusk bags done on the Plateau in the last 100 years.
 L. of bag - 13 ¼", with with fringe - 23" : W. of bag 11 ½" 
c.1950
Sold #7817
---