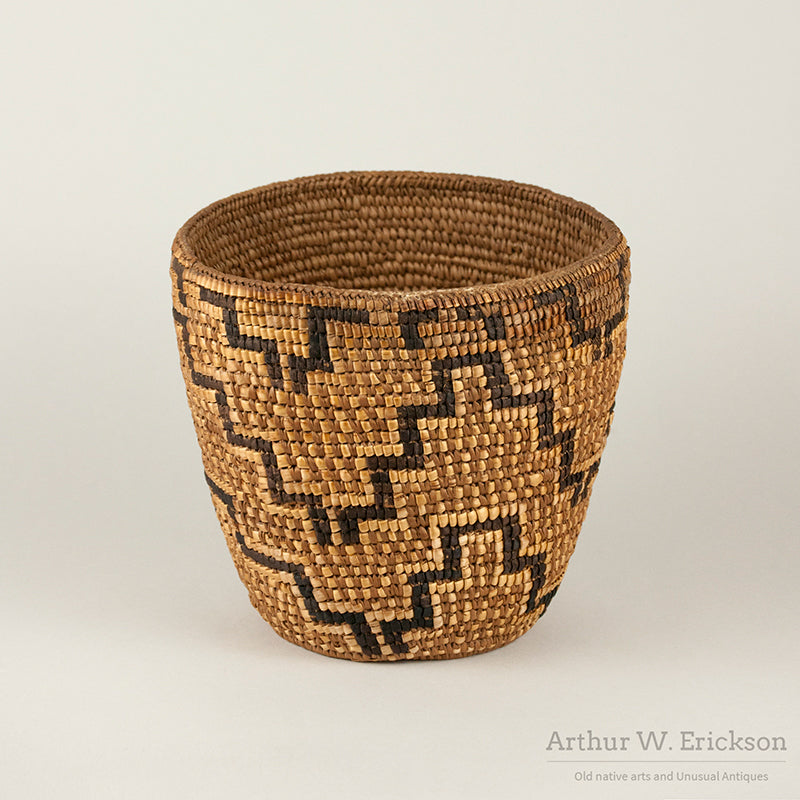 Partially Imbricated Puget Sound Basket
A  very handsome basket with a design of two two parallel stepped bands in dark cedar imbrication on a field of alternating imbricated and plain stitches. The top 1" of the basket below the rim is fully imbricated. The base is round and the rim is braided.
H. 7 ½"; L. 7"; W. 6 ⅜"
Sold c. 1920