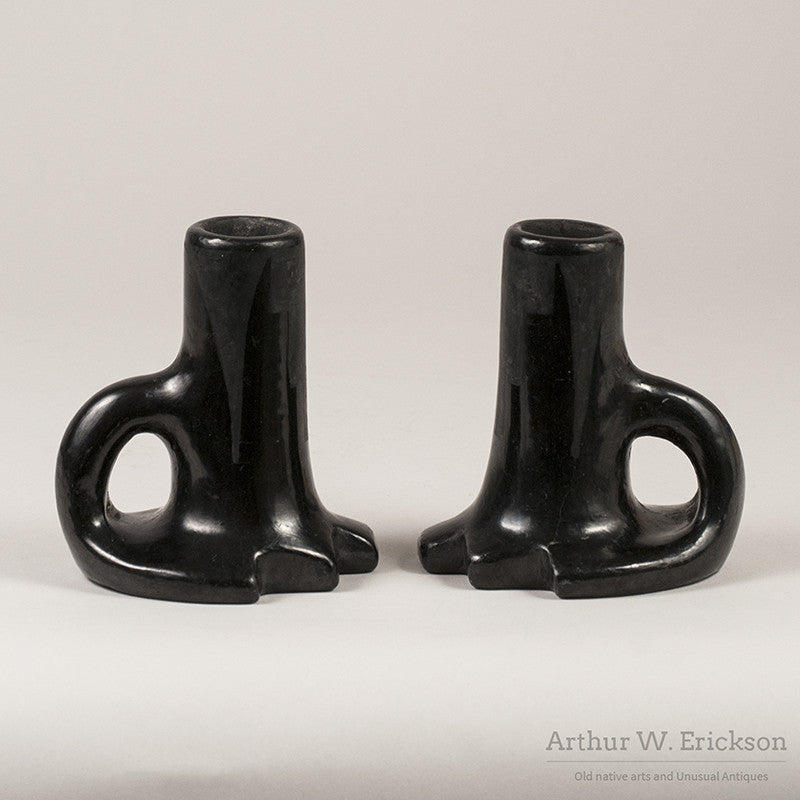 Rose Gonzales Blackware Candle Stick Holders
These are a handsome pair of black pottery candlesticks with a classic stepped pueblo form at the base and a simple painted design around the top.  They passed down through the estate of man who grew up in Northern New Mexico.  As a small boy, Rose often took car of him as his baby sitter so he had a close and personal relationship with her.
L.4" : W. 3 ¼" : H. 4 ½"
c. 1940
Sold #7557
---