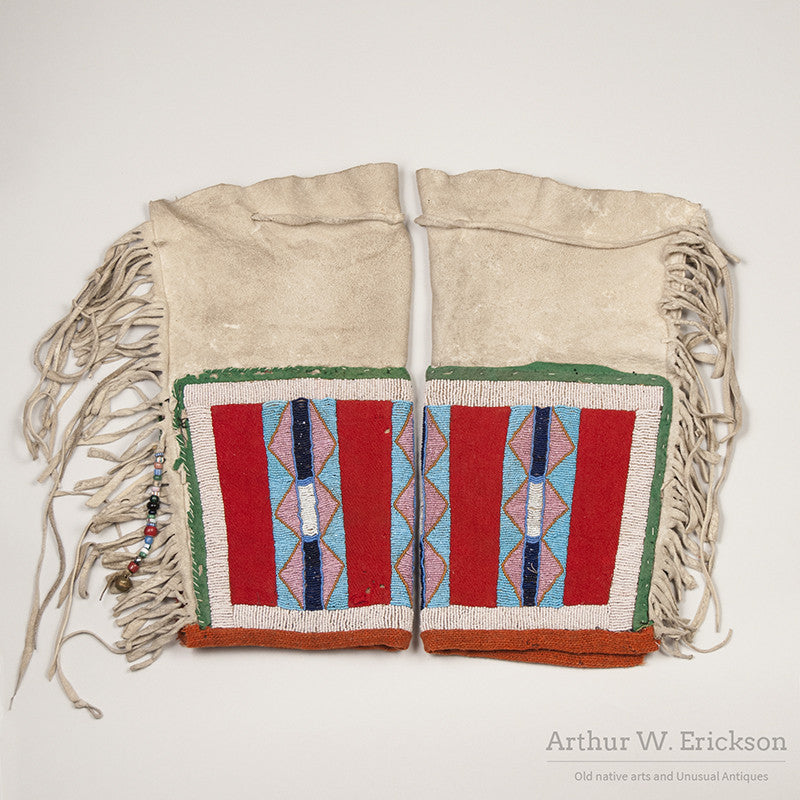 Plateau Beaded Women's Leggings
These striking Plateau woman's panel leggings from the 19th Century are likely to be Nez Perce or Cayuse. They each feature a design of three beaded panels bordered on each side by a panel of red stroud with a white beaded border surrounding the entire design.  The three beaded panels have three attached pink triangles, bordered in gold with a wide blue and white bar running through the triangles, bordered in light blue. The panels are sewn to a larger leather panel which is fringed on one side.  On one of the fringes is attached a long strand of colorful old trade beads ending in a small hawk bell. The beading is in excellent condition but there is some moth damage to the green felt and rust colored wool.
Panel L. at top 13 3/4"; W. 7 3/4"; H. to top of leather 13" plus
c. Late 19th C.
#7499
---