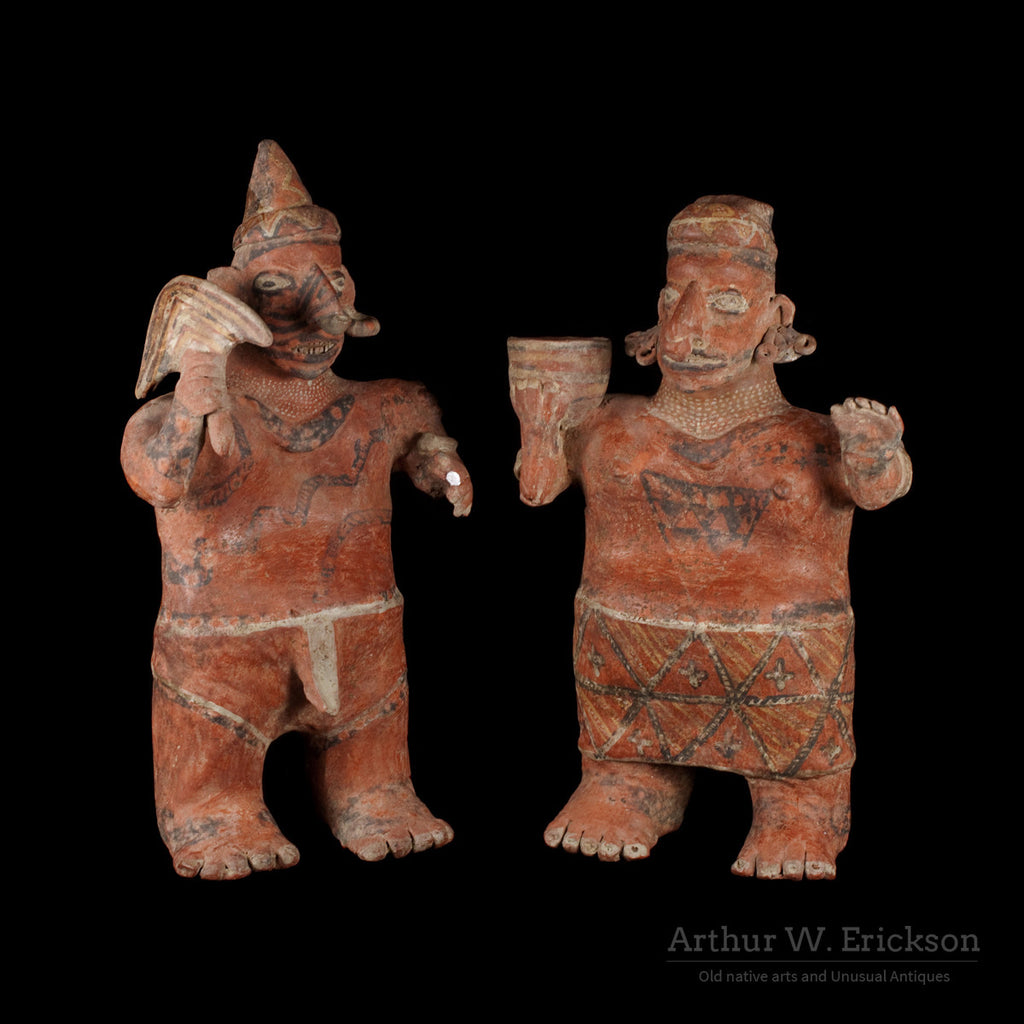 Nayarit Standing "Marriage Couple"
Ixtlan del Rio style couple standing on broad oversized feet. The male is wearing a conical hat and holding a symbol of rank in his raised right hand. He is wearing a bracelet on his left arm, a nose ornament, and hoop earrings, as well as a crescent shaped ornament below his neck. There is extensive black painting on his face as well as on his body. The female is holding a bowl on her right shoulder and is wearing bracelets on her upper arms, a nose ring and earrings with three small loops, one of which is missing on the left earring. She is wearing a painted skirt and a small turban on her head. She has painted designs on her chest and around her neck. Both are in very good condition with only minor restoration to one of male figure's fingers.
Male H. 14 ⅞"; Female H. 13 ⅝"
200BC-200AD
#7097
---