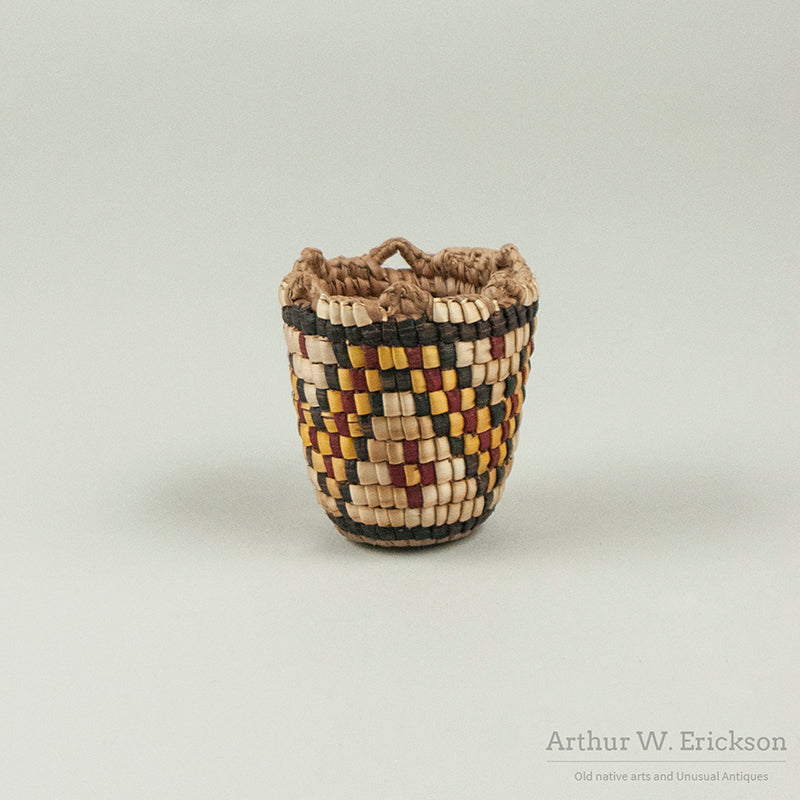 Miniature Fully Imbricated Klickitat Basket
This is a very well woven miniature Klickitat basket. It is a polychrome fully imbricated basket with a classic Klickitat design. There was no information on who wove this basket in the collection I got it from, but the imbrication is so small and even that I think it could be the work of Elsie Thomas.
 H. 2 1/8"; D. 1 3/4"
c.1960
Sold #8135
---