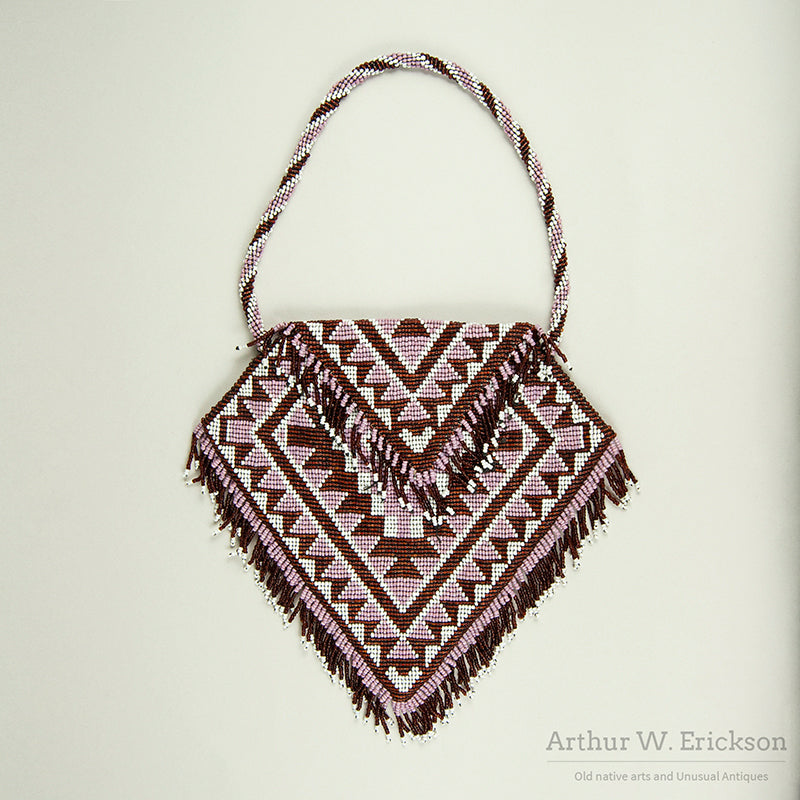 Pit River (Achumawi ) Beaded Bag
This is a classic loom beaded Achumawi bag with a beaded rope handle. The coloring is unusual. The design is in deep red and white beads on a pink bead field. The workmanship is impressive and it is in excellent condition. 
L. to fringe 7 ¾"; W. 8"
c. 2nd Half 20th C
#7876
---