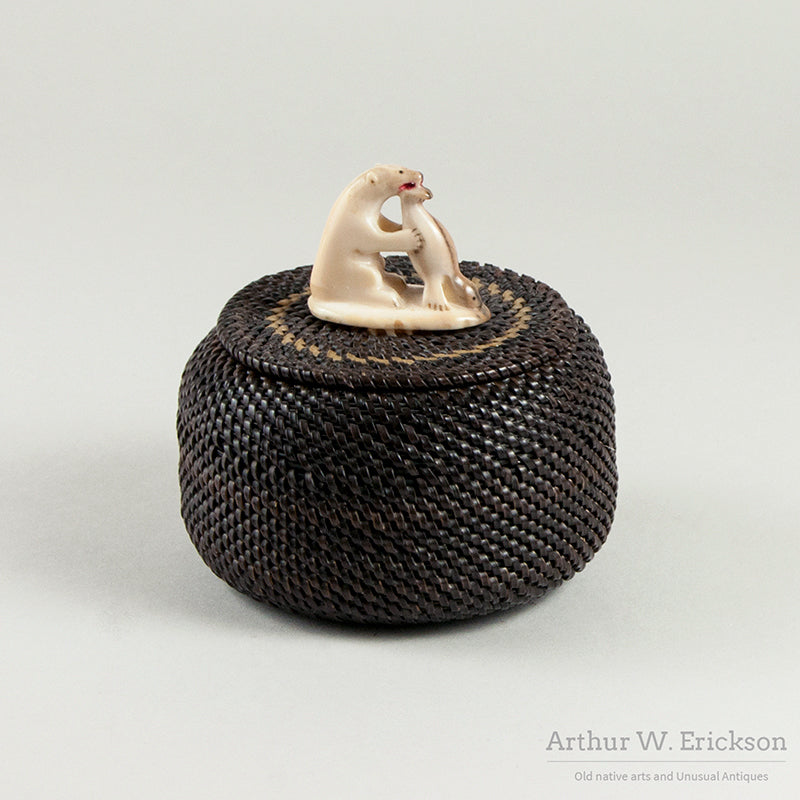 Lidded Baleen Basket by George Omnik Sr.
This is a really nice lidded baleen basket with a fossilized ivory start in the bottom and a fossilized ivory finial on the top. The finial has a well executed carving of a polar bear with a red mouth holding a seal up side down by its flippers. Around the finial is a single band of "white" baleen. The basket is signed "No. 70, Omnik, Pt. Hope" on the interior face of the ivory start. The basket is in excellent condition.  It has some small gaps in the stitching caused by the termination of some bands of stitches because the basket narrowed toward the rim.
H. including finial 4"; D. 4"
c. 1970
Sold #7990
---