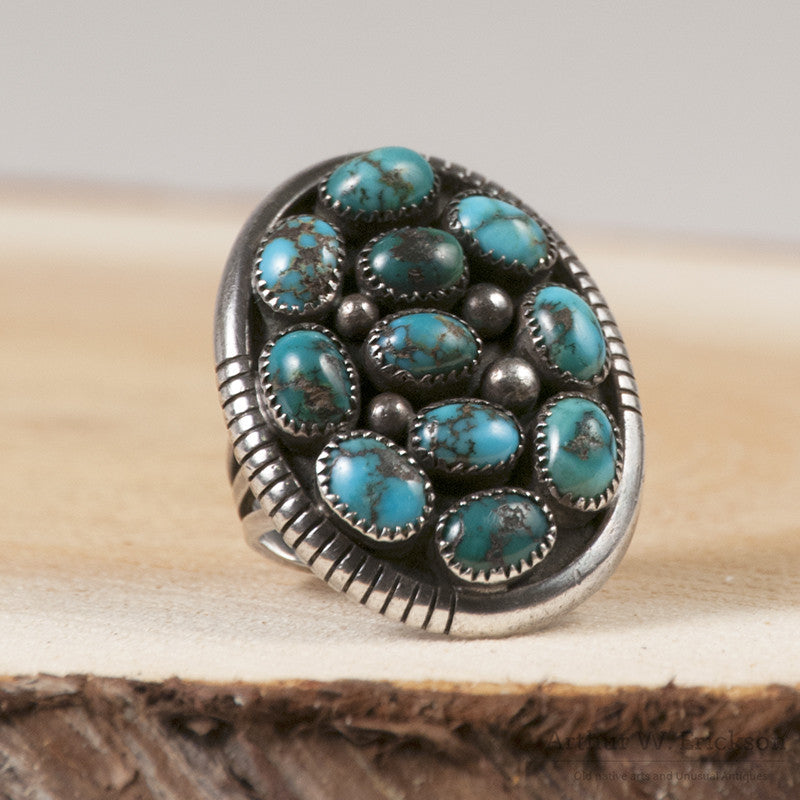 Lee Yazzie Turquoise Ring
 This is an earlier ring by the highly respected Navajo silversmith, Lee Yazzie.  The oval ring has 11 high domed turquoise cabochons with serrated bezels and four silver raindrops within a raised silver rim.  The rim has been skillfully incised with even lines which extend from just short of the opposing ends to a little past the middle of the sides, a real artistic touch.  The ring is a size 6.
The National Museum of the American Indian in New York, New York currently has an exhibit Glittering World: Navajo Jewelry of the Yazzie Family that features Lee Yazzie and other family members running until January 10, 2016.
Ring Face - w. 1": h. 1¼"
c.  1980
Sold #7305
---