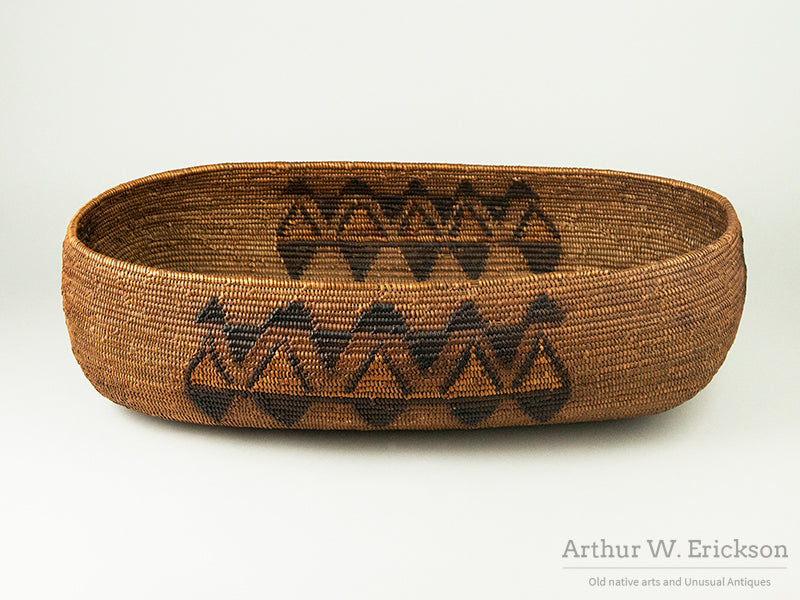 Large Oval Mission Basket
This is a large and old oval basket. It has a polychrome design composed of a row of five diamonds with a band of triangles above it and a simple design on the ends. It is basically in excellent condition. There are three small areas on the rim which are missing three or four stitches each. Because of its size, it will have a real presence on the shelf by itself or in a collection. 
L. 18 ½": H. 5 ½": W. 10"
c.1900
Sold #8110
---