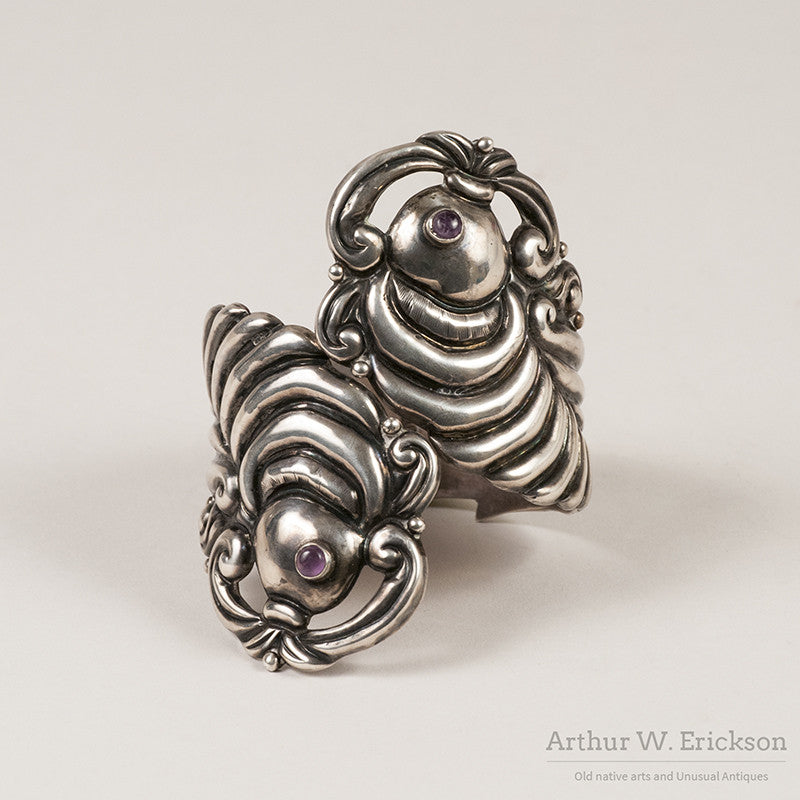 Large Mexican Sterling Silver and Amethyst Shrimp Clamper Bracelet
This "Margot de Taxco inspired" shrimp clamper bracelet is beautifully executed and hard to find. Often mislabeled as a fish or koi, this statement bracelet incorporates the design of two shrimp that twine around the wrist and meet with two amethyst for eyes and water spouting from their mouths. 
Interior Wrist Measurement 7",  The face of the bracelet is 3½" tall and tapers to 1" in back at the hinge.
c. 1930-1940
Sold #7573
---