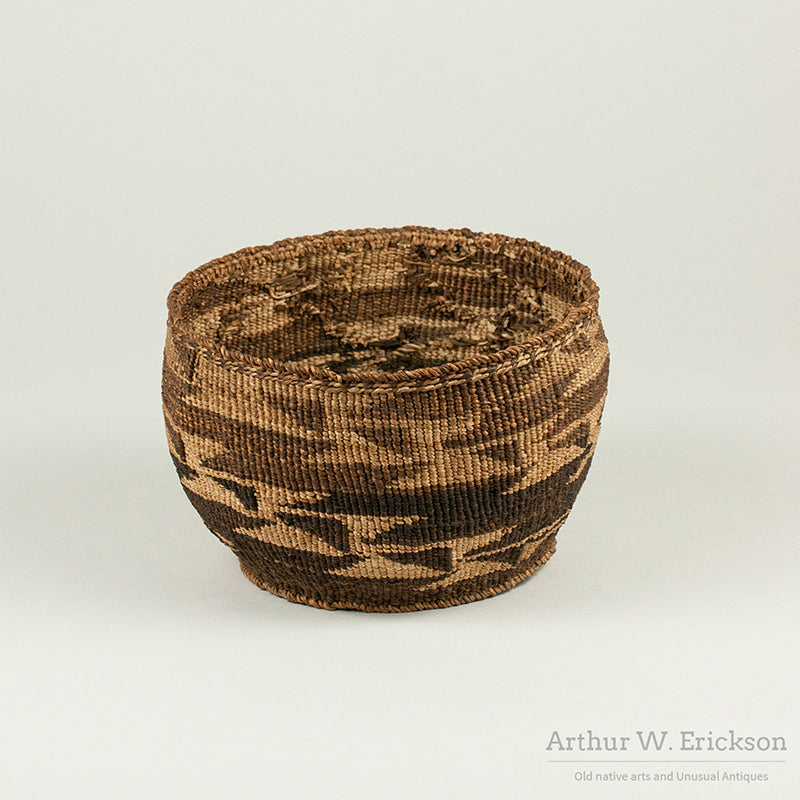 Klamath Basket with Intricate Design
This is an interesting and unusual Klamath basket with most of its surface covered in design rather than like the more commonly seen Klamath baskets with somewhat sparse designs leaving much of the field open without a design. The basket is evenly woven and in excellent condition.  Whether you collect Klamath baskets or not,  this is a good piece to add to your collection.  It will stand out among any group of baskets. 
H. 3 1/2"; D. 5 1/2"
c. 1930
Sold #7744
---