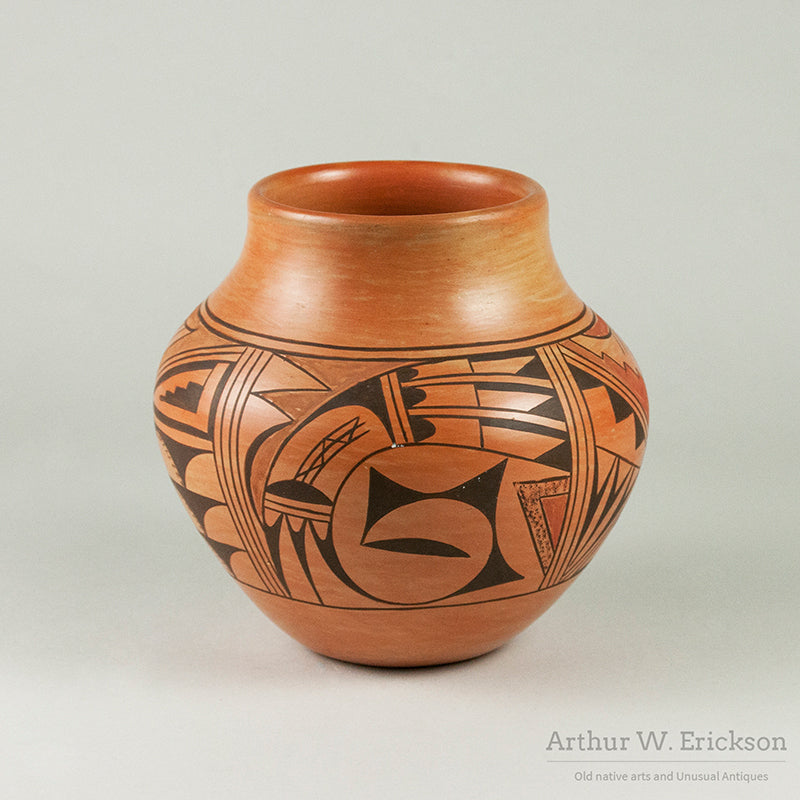 Attractive Unsigned Hopi Jar
This handsome jar is carefully painted with multiple design elements making a very harmonious piece of art.  It has a graceful form and a subtle elegance.  It surprises me that a piece of the quality of this jar was not signed.
H. 5 1/2": D. 5 1/2"
c.1970
Sold #7977
---