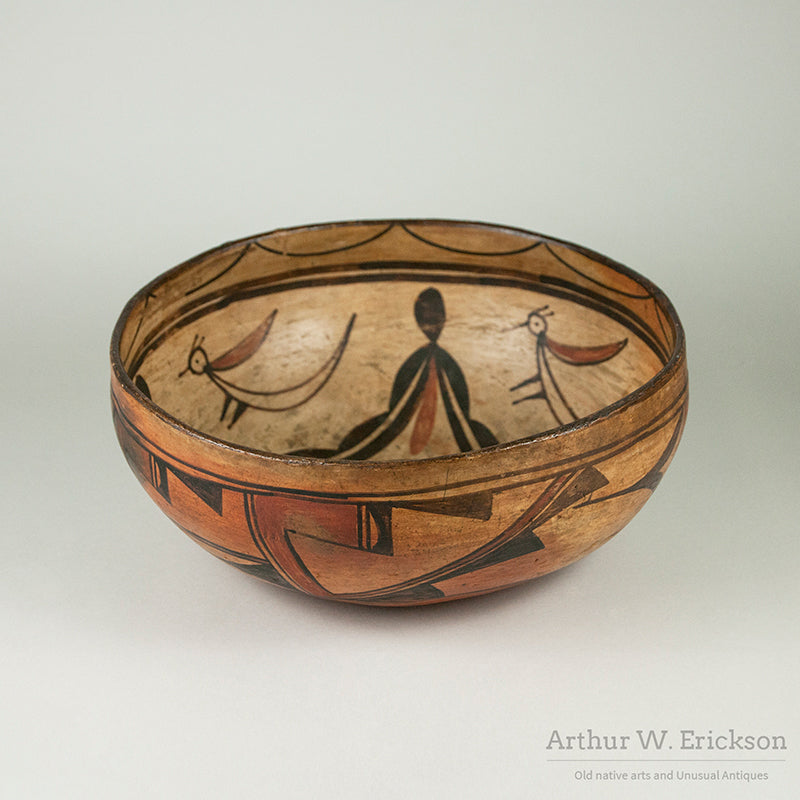 Large Hopi Polacca Bowl with Bird Design
This is an unusual Hopi Polacca bowl with 4 large stylized birds painted on the inside of the bowl.  The outside of the bowl is orange with black and darker orange geometric designs.  The inside of the bowl has a cream slip with the birds painted in four quadrants outside of a four pointed star design with a circle inside it.  As with many of the Polacca pieces, this shows some influence from Zuni pottery.  The bowl has had some restoration at some time and has some minor scratches and abrasions but is basically in good condition and an interesting piece.
D.10 ⅜ : H. 4 ¼"
c.4th Quarter 19th C.
Sold #7930
---