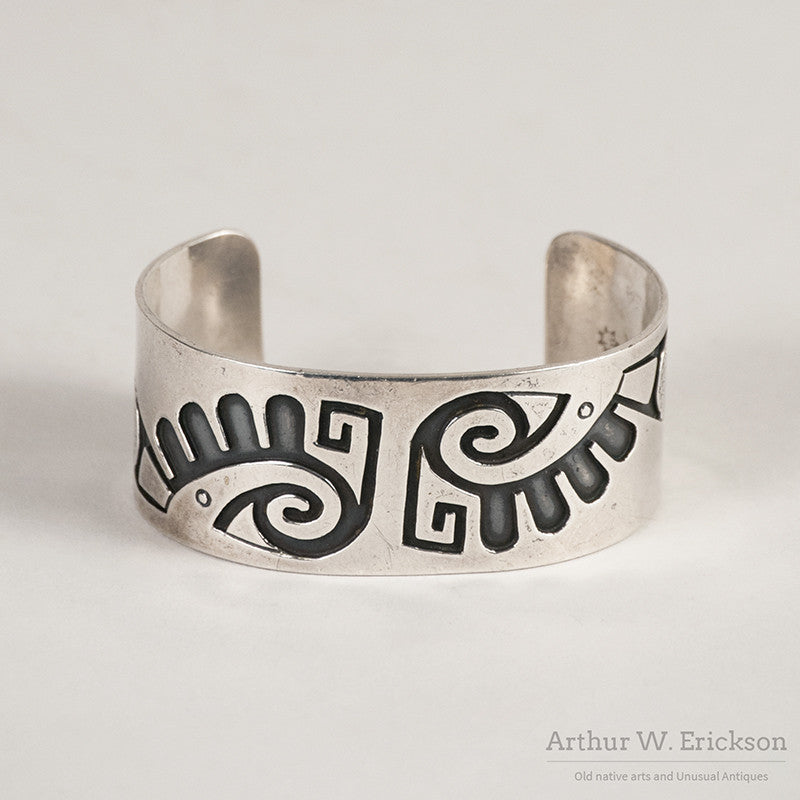 Hopi Bracelet by Douglas Holmes
This very striking and unusual silver overlay bracelet is by the important early Hopi silversmith Douglas Holmes who developed his art through the GI Bill beginning in 1948. Holmes only worked for a short time, until 1961. The bracelet is marked with his butterfly stamp and the sunface stamp for the Hopi Silvercraft Guild.
Interior Wrist Measurement: 5 ⅜", Opening: 1 ⅜", Width: 1"
c. 1950
Sold #7547
---