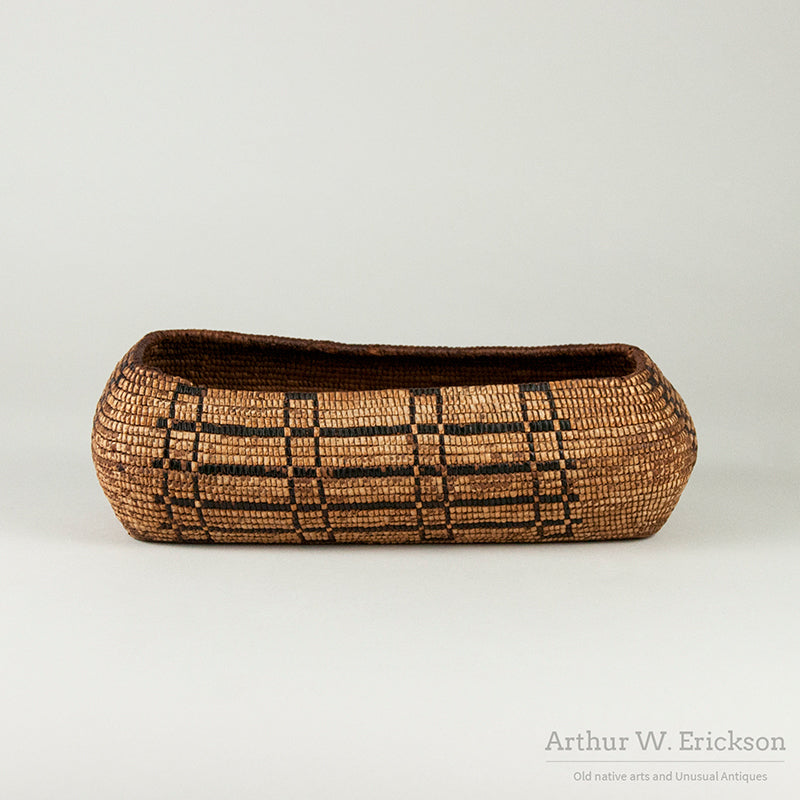 Cowiltz Fully Imbricated Oval Basket
This 19th Century basket is fully imbricated with very tiny imbrication. It is a traditional form which was made for their own use and is a variation of a much older traditional basket. I believe that these baskets were made by the Cowlitz in Western Washington.  This basket has the same design on each side and a different design on each end. Earlier baskets of this form had a different design on each side and on each end and had small loops along the rim. There was a taller oval basket with tiny imbrication brought back by the Wilkes Expedition from Western Washington in the mid-1840's. This basket shows wear on the surface and has three small nicks along the rim.  It is a great basket for a collector who appreciates rare and finely imbricated 19th C baskets.
L. 10 ½" : W. 5 ¼" : H. 3 ⅜"
c. 4th Quarter 19th C
Sold #7914
---