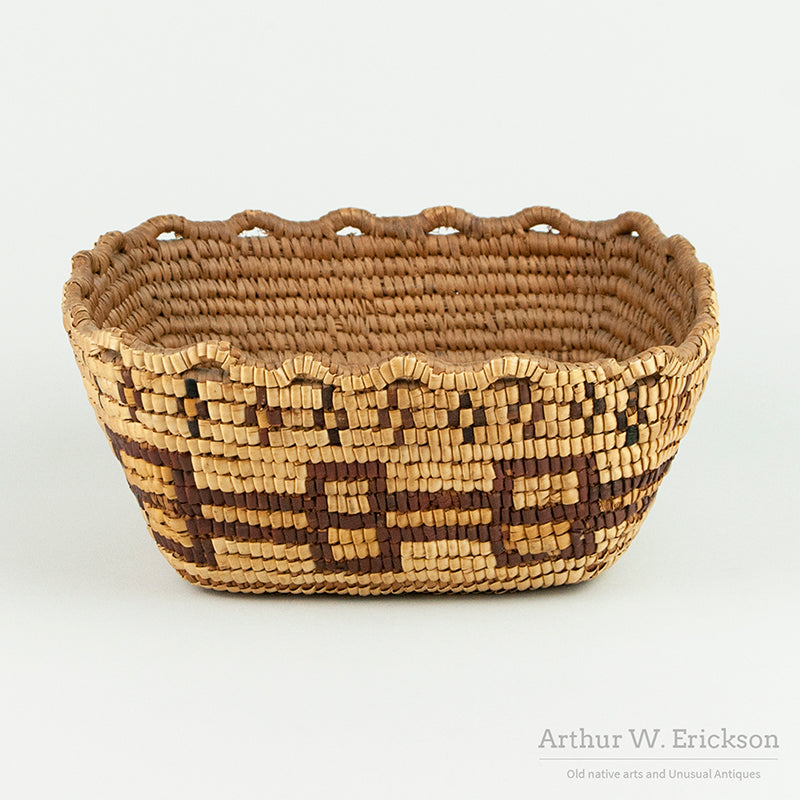 Canadian Salish Small Fully Imbricated Basket
What a charming small basket. It is a low rectangle with a central band of spaced rectangles in cherry bark red around the body of the basket. The contrast of the red cherry bark against the warm light gold beargrass is quite pleasing. There is a band of small crosses below the rim and low loops along the rim. Whether one collects Canadian Salish baskets or not, this is a piece to own. You won't be disappointed. 
L. 7 ½"; W. 7"; H. 3 ½"