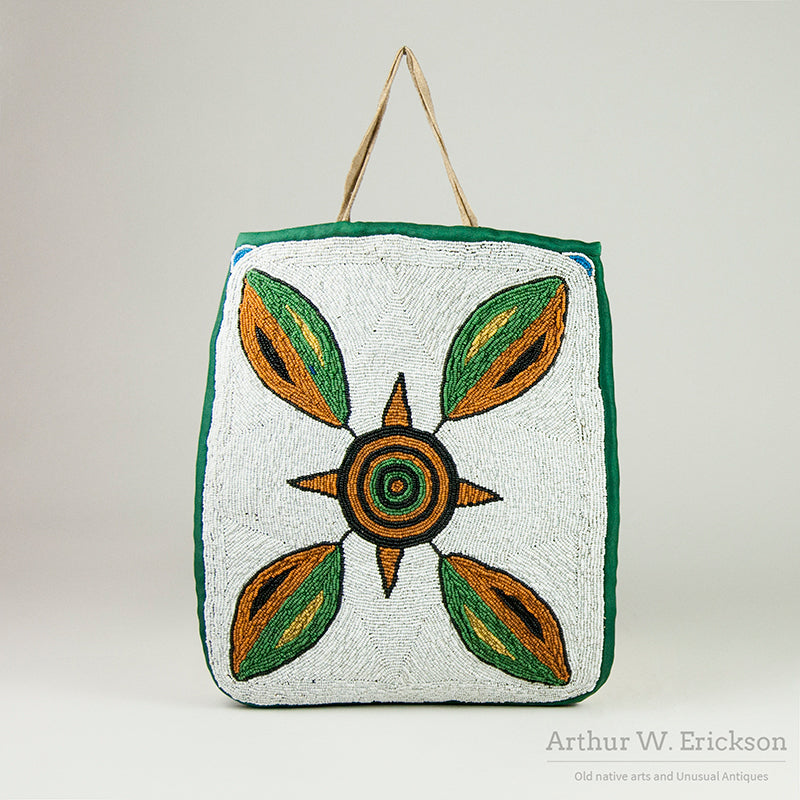 Contour Plateau Beaded Bag
This is a very unusual contour beaded bag.  The colors are unusual (black, gold, greasy yellow and green)  The design is unusual.  A central mandala like figure with four leaf like projections.  The beading is unusual.  It was beaded with a wide band within the four sides with a small blue crescent in each of the two upper corners with irregular contouring patterns in the body of the bag.  A very interesting and unique bag with strong visual appeal.
L. 11 3/4"; W. 9 3/4"
c.1900
Sold #7985
---