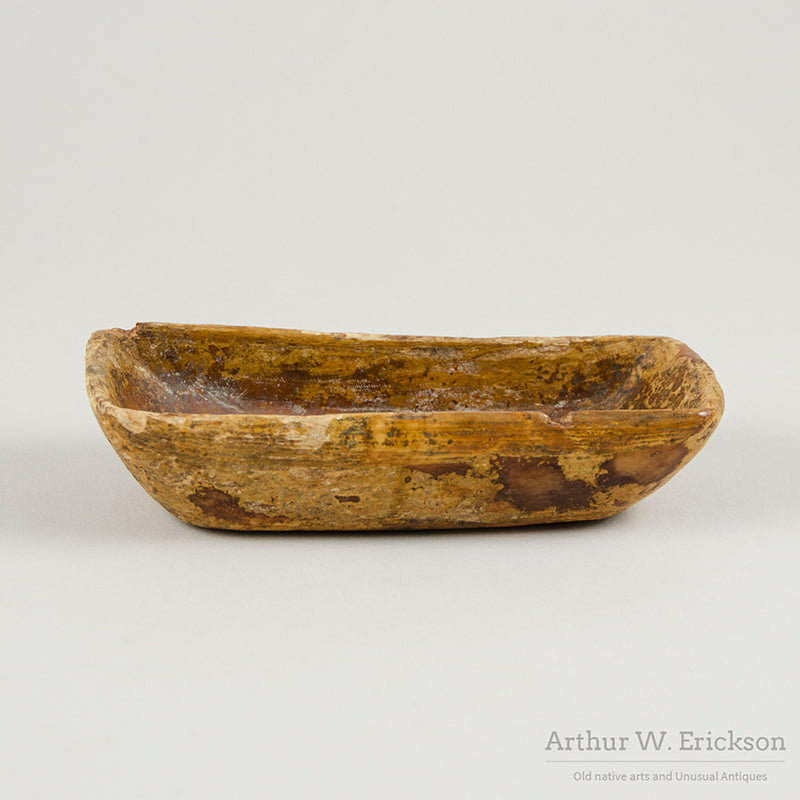 Fossilized Walrus Ivory Eskimo Bowl
This is an unusual artifact. It is a long narrow rectangular bowl with angular ends.  It is unlikely that it was carved to be used as a food bowl.  It must have been made for either medicinal or ritual purposes. In either case, it is a very uncommon object. Given its age, it is in excellent condition with only two chips on the rim.
L. 5 ⅞"; W. 2 ⅛";  H. 1 ¼"
c. Pre-Contact
Sold #8138
---