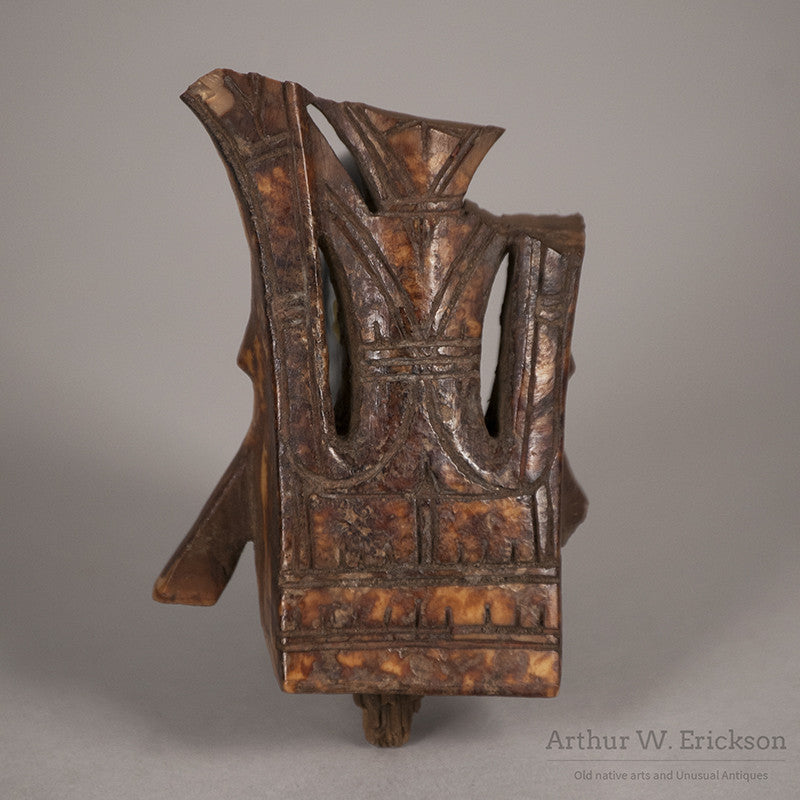 Eskimo Excavated Ivory Turreted Object, Punuk Style
Dark brown ivory harpoon counterweight,  with part of the wooden shaft projecting from the base.  It is decorated with the typical linear design and ticking of the Punuk period.  It is missing the top projections and one of the side wings near the base.  This piece was collected on St. Lawrence Island.
L. ⅞" : W. 1 ¼" : H. 3"
Pre-Historic C. 500 AD to 1200 AD
Sold #7197
---