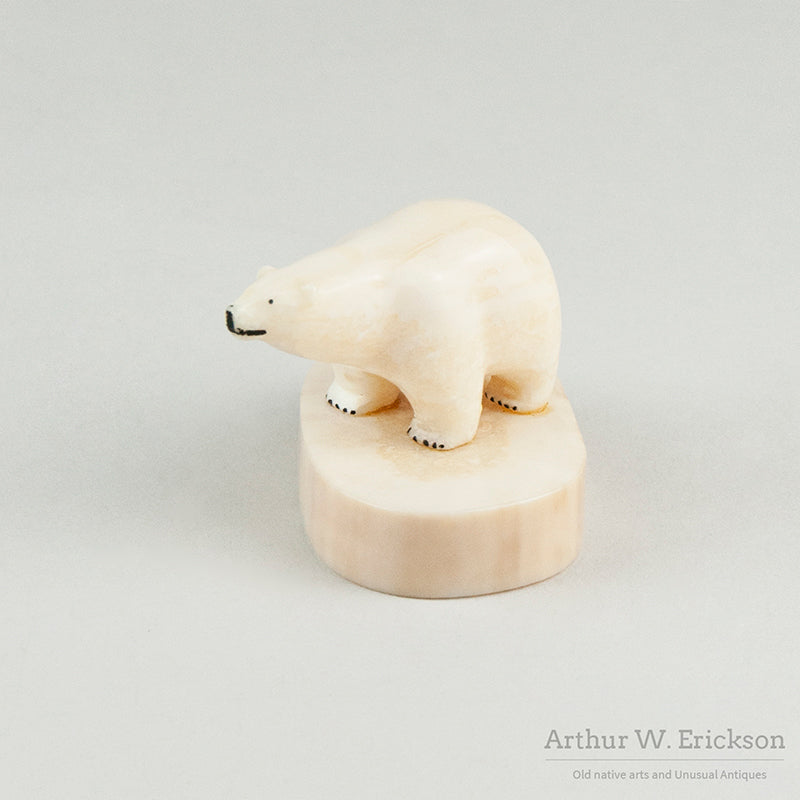 Ivory Bulky Polar Bear on Oval Mount
This is a well fed chunky polar bear looking for his next good meal.  He stands at an angle on an oval thick ivory mount creating the impression that you are looking at a bear on an ice flow.  Placing the bear at an angle is very effective in giving the piece a sense of movement and reality.
L. of bear 2"; H with mount 1 ½"

c.1990
#8309
---