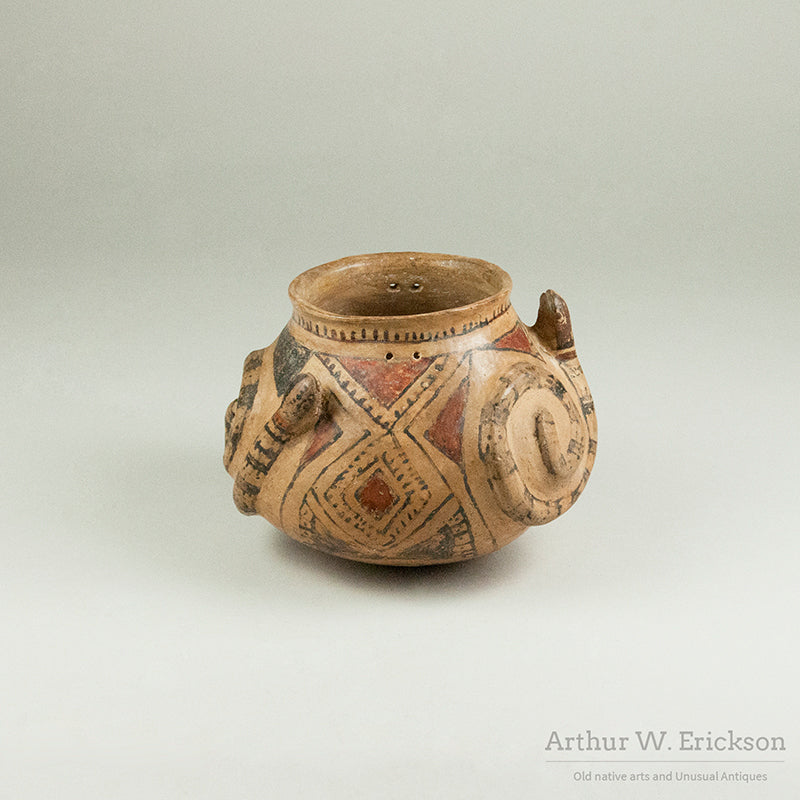 Casas Grandes Snake Jar
This is a wonderful Pre-Historic ceramic Ramos Polychrome jar from the Casas Grandes culture from the State of Chihuahua in Northern Mexico. The Casas Grandes culture existed between 1150 - 1450. This jar has three rattlesnakes raised on the outside of the jar each is in a coil, and is painted extensively with geometric designs between the snakes, as well as painted designs on the snakes.  The jar has had some restoration, including the replacement of one of the snake heads, which was originally missing, a pie shaped section of the rim that extend down to just above one of the snake's head, and several smaller chips along the rim.  Pictures are available of the jar pre-restoration upon request.
H. 4 1/2": D. 6 1/4"
c.  1150-1450 AD
#7802
---