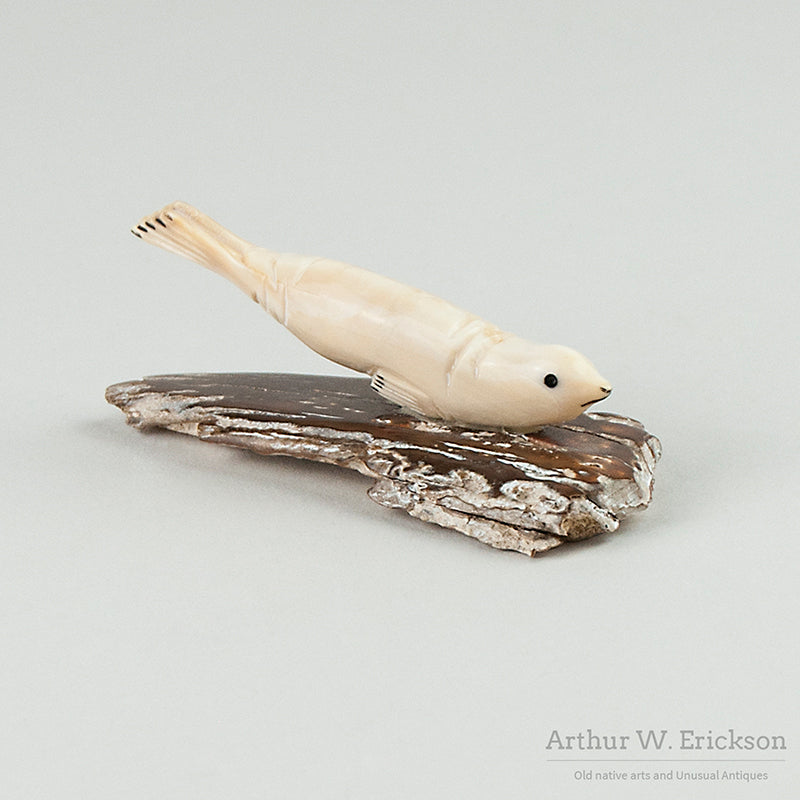 Carved Walrus Ivory Sliding Seal
Can you imagine the fun this seal is having? Caught in mid-slide, this Inuit carved walrus ivory seal with flippers pulled in close is gliding on a base of fossilized walrus ivory. This carving will stand out in any collection due to its light-heartedness and the way the latte colored seal pops on the burnt caramel color of the fossilized ivory.
L. 3 ½" : W. 1 ¼" : H. 1 ⅛"
c.3rd Quarter 20th Century
#8276
---