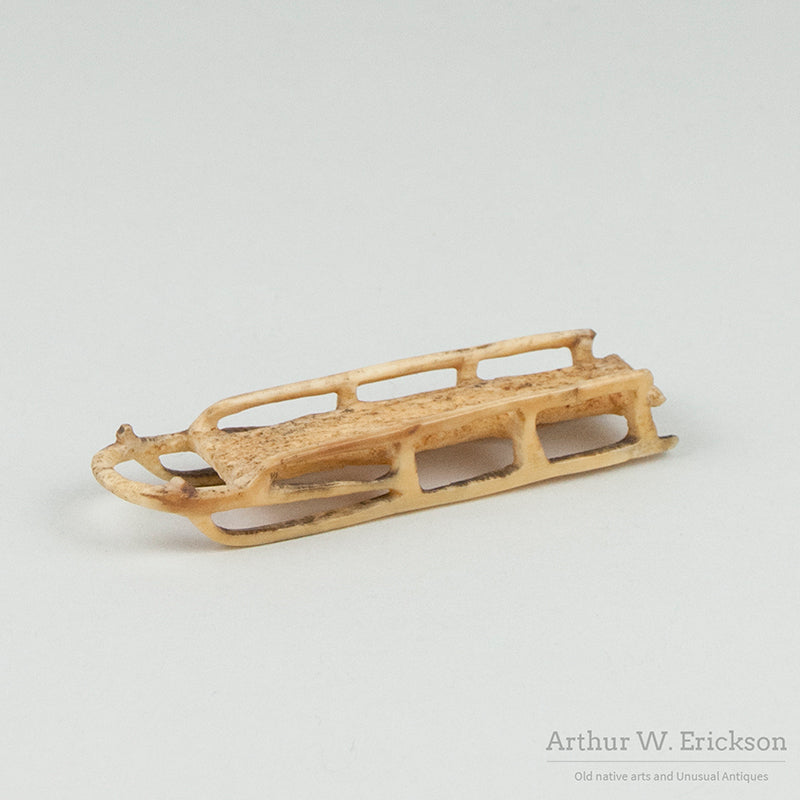 Carved Walrus Ivory Sled
This is a well carved ivory sled with good details. It really reads well and gives you the feeling of what the real sleds looked like. It would be a great addition to anyone's collection of Alaskan Eskimo ivory carvings.
L.. 3 ⅞"; H. ½" w. ⅞"
c.1940 
Sold #8205
---