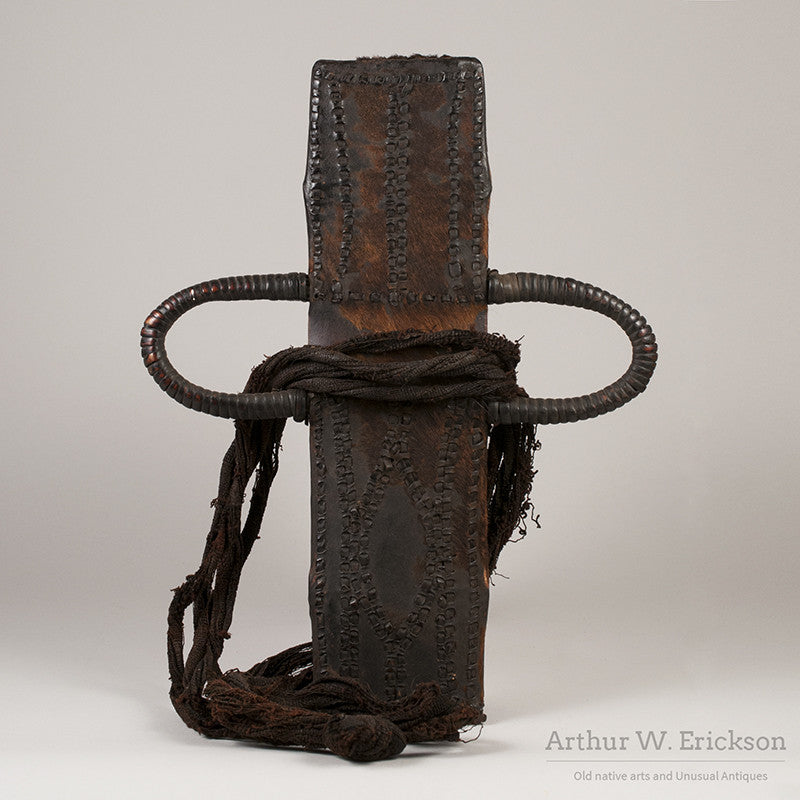 Cameroon Grassland Leather Sheath for Ritual Cutlass
This sheath is a strong and powerful looking object with a very sculptural form. It shows great use before it was collected. Much of the hair on the leather has been worn off. The design on the front which looks almost like scarification is made by running a narrow ribbon of leather in and out through slits in the leather of the sheath. It has the original twisted cloth used for carrying it on the man's body. It was collected in Cameroon by Gilbert Schneider who, with his wife, were missionaries stationed in Warwar and Mbingo in northwest Cameroon between 1947 and 1961.
To read more about Gilbert Schneider Click here.
 L.16¼"; W. 5½"; 12¾" at handle
c. 1st half 20th C.
#7349
---