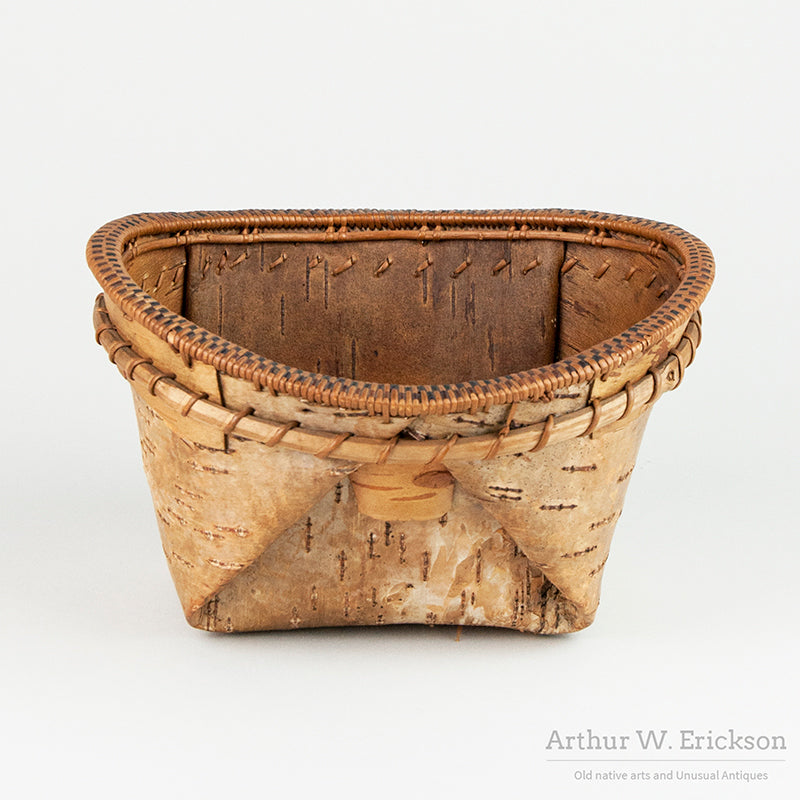 Athabascan Birch Bark Basket
This is one of those baskets that combines craft and detail to make a strong impact. It is a handsome basket. There is great detail on the top of the rim. It is a humble basket but it has a pleasurable presence. It will be a pleasing addition to anyone's collection who enjoys diversity of the basketry arts.
H. 4 ½"; L. 7 ½"; W. 6 ¾"

c.1960
Sold #8507
---