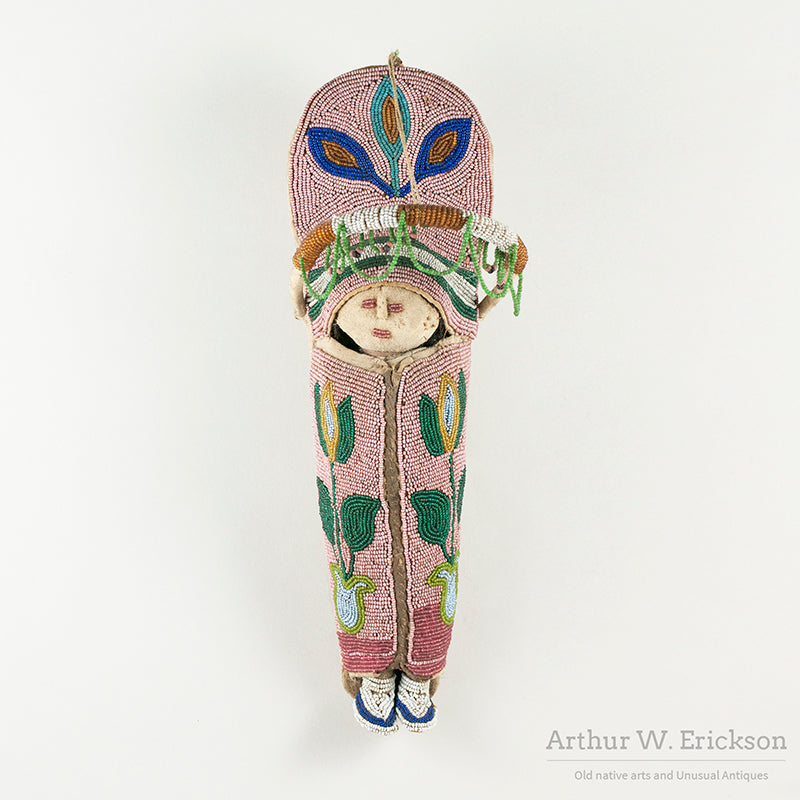 Beaded Plateau Doll Cradle with Doll
This an unusual fully beaded Plateau doll cradle, probably from the Yakima.  It has a smaller beaded backboard than the eastern Plateau cradles and has a curved bar in front of the cradle.  The doll has beaded eyes and mouth and is wearing beaded hightop moccasins.  The basic beaded background is in small pink beads but it looks like the woman who made it ran out of pink at the bottom and substituted translucent rose red beads near the bottom of the side panels.  I always find the change of beads like this to add character to a piece.
L. 12 1/8": W. 3 3/4"
c. 1900-1910
Sold #8005
---